"Out of the shadows, she walks into his heart."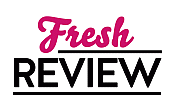 Reviewed by Annetta Sweetko
Posted May 13, 2018

Romance Paranormal | Romance Suspense
Giovanni Ferraro, known to the paparazzi as the wealthy playboy, is in truth a member of a family who uses shadows to bring justice to those who might slip through the legal system. Right now he is bored, because of the screws and metal in his leg for recuperating from being shot, he can't use the shadows to work. This SHADOW KEEPER has to play the part that he hates, the spoiled bad boy. Unfortunately, he is overheard talking about a "game" he devised to entertain his fellow wealthy Ferraro brothers and cousins with the women who were throwing themselves at them. Words he wishes he could take back, but something about Sasha Provis pulls him in and his legendary control is going haywire.
Sasha Provis is thrilled to be on the top tier of the nightclub she waitresses in. It means better tips, but some of the drinkers are obnoxious. She knows how to protect herself, having grown up on a cattle ranch and now surviving in Chicago. The last thing she expects is to be first propositioned by one of the owners, then protected by him. She doesn't have time for any man in her life and a man like Giovanni Ferraro is a big mistake. So why is she finding herself irresistibly drawn to the mystery man.
SHADOW KEEPER takes us back into author Christine Feehan's Shadow world in this explosively, twisted continuation. I loved Sasha! She tried so hard not to fall for Giovanni's bad boy persona, but kept getting glimpses of the real man, the shadow rider and that man succeeded in drawing her in deeper. Giovanni put his foot in his mouth with Sasha and really tried to get the other one in too, before he finally came back into control. But having done so, he had to work harder to get Sasha to see the real man.
The Ferraro family is amazing as they are always right there for one another. In this book, they rallied around Sasha and her brother, the heartbreaking real reason Sasha is in Chicago, without question. The only pain in the family continues to be Eloisa, the mother, whom I had hoped would mellow after the death of her husband. Instead, she seems to get worse, haranguing everyone she doesn't believe belongs in her family. One of the best moments in SHADOW KEEPER was when Sasha got in her face, not for insulting her, but for bringing up her brother and insulting him. Adding another personal note, the situation between Emmanuelle and Val has me even more intrigued by this "Romeo and Juliet" couple and can't wait to see what happens next though a lot of what they are going through is shrouded in mystery. There is also Nicoletta and Taviano we have to keep an eye on. Hopefully these are all hints of future books to read in this amazing series.
SHADOW KEEPER is in a word -- a keeper! If you love hot men, sexy women, the good guys winning against the bad guys, love (both sweet and ultra steamy), and family that stands together then this book is all that and even more.
SUMMARY
One family brings its own brand of justice to the streets of Chicago's shadowy underworld as #1 New York Times bestselling author Christine Feehan returns to a series hot enough to burn...
The paparazzi can't get enough of infamous bad boy Giovanni Ferraro. But unknown to them--and the women he beds--he's just playing a role. Keeping the spotlight on himself keeps it off the family business. And if this lethal shadow rider can't hunt in the dark, he'll find his pleasure elsewhere...
Sasha Provis grew up on a Wyoming ranch and thought she knew how to protect herself from predators. But in the nightclub where she works, she's fair game--until one of the owners steps in to protect her. Giovanni is gorgeous. He's dangerous. And his every touch takes her breath away.
The devil at her heels may have finally met its match...
---
What do you think about this review?
Comments
No comments posted.

Registered users may leave comments.
Log in or register now!