"Jane Hawk is still on a mission to find and destroy the people behind her husband suicide"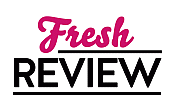 Reviewed by Magdalena Johansson
Posted May 8, 2018

I was lucky enough to read a copy of THE SILENT CORNER, the first book in the Jane Hawk series just before I read this book. Since THE CROOKED STAIRCASE is book three have I only missed THE WHISPERING ROOM. However, I felt reading this book alone worked fine, despite that. I was very glad that I at least had read book one because I felt that I would have been a bit lost without the knowledge from that book. And, that's my advice to readers, start from the beginning.
THE CROOKED STAIRCASE starts off strong, just like THE SILENT CORNER did. It has the kind of book opening that I always love to read when it comes to thrillers. Jane Hawk is still on a mission to find and destroy the people behind her husband and other people's suicides. She has her son safely hidden away with two friends she trusts completely and now she is going after the next person on the list to find the ones masterminding this. In a sidestory, we also get to meet two twins that are next one the Hamlet list, the next to die.
This book is pretty thick and now and then did I feel that the pacing slowed down. Not that the book was bad, it just didn't have the same flow in the story that THE SILENT CORNER had. And, as much as I enjoyed Jane Hawk's story it is the twins' story and Jane's son story that moved me most. Jane is tough and I think one feels that she will be alright, while her son and the twins are more in danger of getting killed, or in Jane's son's case, used as a bait.
Dean Koontz doesn't hold back the punches and one can't be sure in this book who will live and who will die. Then, came the ending. BAM! I mean it, it's a bloody annoying cliffhanger ending. When the story started to really pick up the pace and be really interesting, then it ended. Yes, I will definitely read the next book!
SUMMARY
Jane Hawk—who dazzled readers in The Silent Corner and The Whispering Room—faces the fight of her life, against the threat of a lifetime, in this electrifying new thriller by #1 New York Times bestselling suspense master Dean Koontz.
"I could be dead tomorrow. Or something worse than dead."
Jane Hawk knows she may be living on borrowed time. But as long as she's breathing, she'll never cease her one-woman war against the terrifying conspiracy that threatens the freedom—and free will—of millions. Battling the strange epidemic of murder-suicides that claimed Jane's husband, and is escalating across the country, has made the rogue FBI agent a wanted fugitive, relentlessly hunted not only by the government but by the secret cabal behind the plot. Deploying every resource their malign nexus of power and technology commands, Jane's enemies are determined to see her dead . . . or make her wish she was.

Jane's ruthless pursuers can't stop her from drawing a bead on her prey: a cunning man with connections in high places, a twisted soul of unspeakable depths with an army of professional killers on call. Propelled by her righteous fury and implacable insistence on justice, Jane will make her way from southern Southern California to the snow-swept slopes of Lake Tahoe to confront head-on the lethal forces arrayed against her. But nothing can prepare her for the chilling truth that awaits when she descends the crooked staircase to the dark and dreadful place where her long nightmare was born.
---
What do you think about this review?
Comments
No comments posted.

Registered users may leave comments.
Log in or register now!