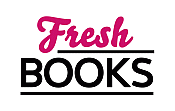 December's Must-Reads: Top Books to Close Out the Year with a Bang
Dean Koontz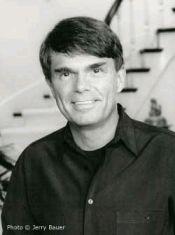 When he was a senior in college, Dean Koontz won an Atlantic Monthly fiction competition and has been writing ever since. His books are published in 38 languages, a figure that currently increases by more than 17 million copies per year.
Nine of his novels have risen to number one on the New York Times hardcover bestseller list (One Door Away From Heaven, From the Corner of His Eye, Midnight, Cold Fire, The Bad Place, Hideaway, Dragon Tears, Intensity, and Sole Survivor), making him one of only a dozen writers ever to have achieved that milestone. Thirteen of his books have risen to the number one position in paperback. His books have also been major bestsellers in countries as diverse as Japan and Sweden.
The New York Times has called his writing "psychologically complex, masterly and satisfying." The New Orleans Times-Picayune said Koontz is, "at times lyrical without ever being naive or romantic. [He creates] a grotesque world, much like that of Flannery O'Conner or Walker Percy ... scary, worthwhile reading." Rolling Stone has hailed him as "America's most popular suspense novelist."
Dean Koontz was born and raised in Pennsylvania. He graduated from Shippensburg State College (now Shippensburg University), and his first job after graduation was with the Appalachian Poverty Program, where he was expected to counsel and tutor underprivileged children on a one-to-one basis. His first day on the job, he discovered that the previous occupier of his position had been beaten up by the very kids he had been trying to help and had landed in the hospital for several weeks. The following year was filled with challenge but also tension, and Koontz was more highly motivated than ever to build a career as a writer. He wrote nights and weekends, which he continued to do after leaving the poverty program and going to work as an English teacher in a suburban school district outside Harrisburg. After a year and a half in that position, his wife, Gerda, made him an offer he couldn't refuse: "I'll support you for five years," she said, "and if you can't make it as a writer in that time, you'll never make it." By the end of those five years, Gerda had quit her job to run the business end of her husband's writing career. Dean and Gerda Koontz along with their dog, Trixie, live in southern California.
Log In to see more information about Dean Koontz
Log in or register now!
Series
Jane Hawk
Books:
The House at the End of the World, July 2023
Trade Paperback / e-Book (reprint)
After Death, July 2023
Hardcover / e-Book
From the Corner of His Eye, April 2023
Audio / audiobook
By the Light of the Moon, April 2023
Audio / audiobook
The Big Dark Sky, February 2023
Trade Paperback
Midnight, December 2022
Trade Paperback / e-Book
Phantoms, December 2021
Trade Size
The Other Emily, October 2021
Trade Size / e-Book
The Other Emily, April 2021
Hardcover / e-Book
Elsewhere, November 2020
Hardcover / e-Book
Devoted, April 2020
Trade Size / e-Book (reprint)
The Crooked Staircase, May 2018
Jane Hawk #3
Hardcover / e-Book
The Whispering Room, December 2017
Jane Hawk #2
Hardcover / e-Book
The Silent Corner, June 2017
Jane Hawk #1
Hardcover / e-Book
Ashley Bell, December 2015
Hardcover / e-Book
Saint Odd, January 2015
Hardcover / e-Book
The City, July 2014
Hardcover / e-Book
Phantoms, January 2014
Paperback / e-Book
The Vision, August 2012
Paperback / e-Book (reprint)
The Good Guy, July 2012
Mass Market Paperback
A Big Little Life, July 2011
Paperback
Frankenstein: Prodigal Son, June 2011
Paperback
Frankenstein, June 2011
#5
Paperback
The Eyes of Darkness, April 2011
Trade Size / e-Book
Lightning, March 2010
Trade Size / e-Book (reprint)
The House Of Thunder, December 2009
Paperback / e-Book (reprint)
Breathless, December 2009
Hardcover
Dean Koontz's Frankenstein, August 2009
Paperback
Relentless, June 2009
Hardcover
Your Heart Belongs To Me, December 2008
Hardcover
The Darkest Evening Of The Year, November 2008
Mass Market Paperback / e-Book (reprint)
Odd Hours, May 2008
Odd Thomas #4
Hardcover
Twilight Eyes, December 2007
Paperback
The Darkest Evening of the Year, December 2007
Hardcover / e-Book
Forever Odd, December 2007
Paperback (reprint)
Brother Odd, November 2007
Paperback (reprint)
The Good Guy, June 2007
Hardcover
Darkfall, February 2007
Paperback
Brother Odd, November 2006
Odd Thomas #3
Hardcover
Forever Odd, November 2006
Odd Thomas Series, #2
Paperback (reprint)
Odd Thomas, August 2006
Odd Thomas #1
Trade Size (reprint)
The Husband, May 2006
Hardcover
Velocity, April 2006
Paperback (reprint)
Dragon Tears, February 2006
Paperback
Forever Odd, November 2005
Odd Thomas #2
Hardcover
Life Expectancy, October 2005
Paperback (reprint)
Dean Koontz's Frankenstein, July 2005
Book 2 City of Night
Paperback
Odd Thomas, October 2004
Odd Thomas #1
Paperback (reprint)
Lightning, September 2003
Mass Market Paperback
Watchers, February 2003
Paperback / e-Book (reprint)