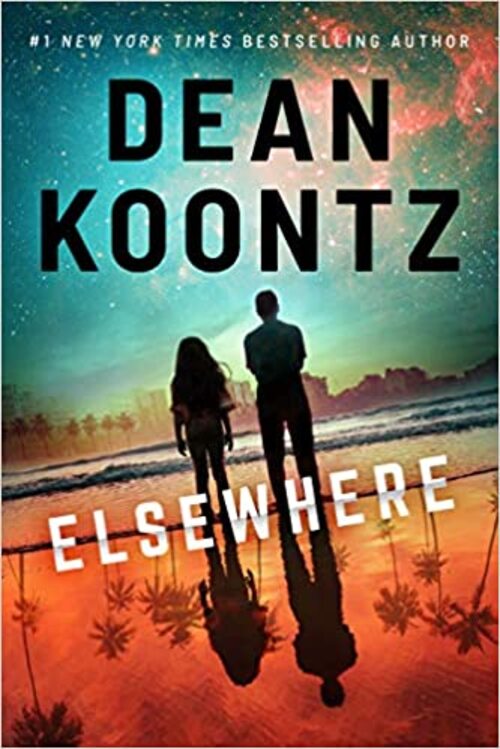 Purchase
Thomas & Mercer
November 2020
On Sale: November 26, 2020
364 pages
ISBN: 1542019850
EAN: 9781542019859
Kindle: B0851WYPSD
Hardcover / e-Book
Add to Wish List

In ELSEWHERE, master storyteller Dean Koontz, has created a brilliant and terrifying speculative thriller with hat-tips to George Orwell, Ray Bradbury and HG Wells.
In the little South Californian town of Suavidad Beach, Jeff Coltrane is raising his daughter Amity on his own, ever since his wife Michelle went missing seven years ago. He's doing a pretty good job of it, and though Amity misses her mom she pours her excess love into her pet mouse Snowball: she's on a promise for her own puppy if she proves she can take good care of the mouse.

Then one day their itinerant friend Ed – known locally as 'Mr Spooky' – hands into Jeff's care a small box containing 'the key to everything', with the warning that it's worth around $76 billion, and that he has a demonic posse on his tail searching for it, and that because it's both so powerful and so valuable, they'll never give up their quest to get their hands on it. He'll come back for it in a year: but on no account during that time is Jeff to open the box. Jeff quickly hides it away, which is just as well, since some sinister 'federal' agents soon turn up on his doorstep, making threats and looking for Ed.

With his beloved wife missing, having the key to everything in his possession proves to be just too much of a temptation for Jeff, and not long afterwards he opens the box and activates the key.
It seems, to begin with, that nothing has changed; but then he starts to notice subtle differences around the house, and outside, the weather has changed and they appear to have different neighbours. Down in the town, everything is a little more shabby. In the park, Amity kicks over some pebbles, before realising they are bloodied teeth. There's the smell of burning books on the air. And up on the ridgeline overlooking the town, thirteen large crows are perched like the living totems of a clan of malicious wizards…

The screen of the key reads ELSEWHERE 1.13.
It offers three options: HOME, SELECT or RETURN.

Somewhere out there in the multiverse, Michelle – adored wife and mother – is still alive. But dare Jeff and Amity – and Snowball – use the key to track her down, with the demonic posse after them and unknown terrors in the other versions of their world?
Comments
No comments posted.

Registered users may leave comments.
Log in or register now!