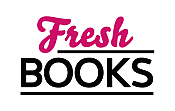 Lots of Love in February
"As scrumptious as those caramel macarons, what a treat!"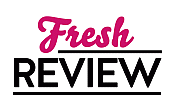 Reviewed by Monique Daoust
Posted April 24, 2018

Romance Erotica Sensual | Romance Contemporary
While I had very much enjoyed ROYAL PAIN, I knew I would like ROYAL TREATMENT even more because of what had previously occurred, that is, Crown Prince Garrett's abduction and torture. While he was a prisoner, his twin brother Kian took over, and their father has let things stand where they are; the King does not trust Garrett. This snub added to the PTSD that still plagues Garrett does nothing to improve his situation. Garrett wants to be the Heir to the throne, as he was groomed to be, not the spare, and besides Kian is doing rather poorly at handling his new duties. Then Garrett encounters Lola Barnes, a successful American businesswoman on a business trip in Wildemar, who shocks him into living again.
I thought I would love ROYAL TREATMENT, and I was wrong: I adored it! Garrett is not a playboy -- which in itself for me is a huge plus -- he takes his royal duties very seriously, he is a little staid, but he has a great sense of humor and his priorities straight. Tracy Wolff really impressed me with her fictional kingdom this time around, apart from the fact that a principality does not have a King, it was almost perfect. The claustrophobia caused by the omnipresent security details and protocols; the anxiety and sheer terror inflicted by the paparazzi, as well as the perks of the "job" all felt entirely believable. The writing is superb, and the dialogues are sheer brilliance; Garrett can relax, but he does tend to measure his words, while Lola always speaks her mind, and not always diplomatically, she is flippant but knows when to stop. And a very short passage on celebrity couples nicknames had me snorting, tears streaming down my face. Garrett and Lola's initial meeting is a bit prickly, as Lola is not overly fond of rules, but their attraction is real, and Garrett is charmed by someone who is not bending over backward to please him.
Garrett is so genuinely cute, sweet; he does behave as a royal, still, he lacks all pretentiousness! Lola is not an over-the-top caricature, she is an original and a free spirit, she takes her job seriously, and lo and behold, she actually does work! I also very much appreciated how Garrett's PTSD was handled -- especially in the last two chapters, which are beyond intense -- how it affected his life, his thinking, and that he did work on it with a therapist. In spite of what the blurb proclaims, Garrett and Lola don't jump into bed quickly, and I was ever so grateful for that. The romance takes its own sweet time, builds slowly, and we can feel them getting closer. They enjoy each other's company, and it really showed; I felt it in their smiles, in small but thoughtful gestures. The ROYAL TREATMENT, "It is what it is," and it is fabulous! Do yourself a favor and pick it up!
SUMMARY
What's a crown prince to do with time on his hands? Or better yet, who? It's Prince Garrett's turn to find love in this mouthwatering standalone novel from the New York Times bestselling author of Royal Pain.
Once upon a time I was being groomed to sit on the throne of Wildemar. Now I'm lucky they let me into the palace through the front door. After I was kidnapped and tortured by extremists, my reward upon my release is that nobody trusts me enough to let me be king. And since my twin brother, Kian, has assumed all my responsibilities, I figure why not take over as the black sheep?
But after breaking things off with my betrothed—we never had much chemistry, anyway—and giving the jetsetting playboy lifestyle a try, I'm starting to wonder if I'm cut out for this s***. Then I meet Lola Barnes, a drop-dead gorgeous entrepreneur from the States who's as refreshing as she is feisty.
It's supposed to be a one-night-stand—until the press catches wind of my "new American sweetheart." Trouble is, Lola's no sweetheart. But the more I see our names together in the headlines, the more I find myself craving another taste. . . .
---
What do you think about this review?
Comments
1 comment posted.
Re: As scrumptious as those caramel macarons, what a treat!

What a great review! Now I have to read BOTH books! Thanks.
(Kathleen Bylsma 3:58pm May 16)
Registered users may leave comments.
Log in or register now!