"Christina Dodd rewrites the book on what makes a great heroine!"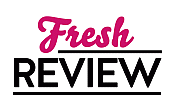 Reviewed by Monique Daoust
Posted March 16, 2018

When US Army veteran Kellen Adams applied for the assistant manager position at the Yearning Sands Resort, nothing would have prepared her for the harrowing time that was to follow when the remains of a dead woman were dug up on the premises. Kellen has come a long way from when she escaped from the claws of her -- hopefully late -- husband. Kellen participates in the investigation of the murder victim, but she must also make sure that her secrets don't resurface and ruin her new life at the resort. When she started at the resort, Kellen brought along some former Army teammates; she knows they will have her back in a combat situation but are they to be trusted otherwise?
Some books are difficult to review because the first thing that comes to mind is: "This is a terrific book, you must read it!", and DEAD GIRL RUNNING is one of those. The premise sounded very exciting, and the first chapter convinced me it would be a fabulous read, and I was right! DEAD GIRL RUNNING is one of the most intricately plotted thrillers I have read, and Kellen Adams is a heroine to die for! The pace is relentless, and the characters are extremely complex and so well- written that, like Kellen, I was never quite certain who was trustworthy and who wasn't. There are so many layers to DEAD GIRL RUNNING: the discovery of the dead woman uncovers unsuspected activities in the resort, but there are also Kellen's forgotten year, her past, and her fear that her new home- the resort -- could resurrect her worst nightmares, and are the current events tied to her missing memories in any way?
Christina Dodd's masterful writing disappears behind her characters, she breathes life into them and lets them tell their story. Kellen is a heroine I could really cheer for: the skills she acquired in the Army are considerable, but what makes her exceptional is that she will fight with everything she's got so that no one takes away what she has worked so hard to achieve, and she will protect those she loves with all her might. Ms. Dodd gradually reveals bits and pieces of Kellen's past in flashbacks, which blended impeccably with the present timeline.
Most little girls grow up on fairytales, I grew up on murder mysteries, and Christina Dodd had me completely baffled as to who was involved in the crimes. No little detail was neglected, and the explanations for Kellen's amnesia and the reason for her scar were well thought- out. DEAD GIRL RUNNING is a book to bury yourself into and come up for air only when absolutely necessary.
SUMMARY
I have three confessions to make:
1. I've got the scar of gunshot on my forehead.
2. I don't remember an entire year of my life.
3. My name is Kellen Adams...and that's half a lie.
Girl running...from a year she can't remember, from a husband she prays is dead, from homelessness and fear. Tough, capable Kellen Adams takes a job as assistant manager of a remote vacation resort on the North Pacific Coast. There amid the towering storms and the lashing waves, she hopes to find sanctuary. But when she discovers a woman's dead and mutilated body, she's soon trying to keep her own secrets while investigating first one murder...then another.
Now every guest and employee is a suspect. Every friendly face a mask. Every kind word a lie. Kellen's driven to defend her job, her friends and the place she's come to call home. Yet she wonders--with the scar of a gunshot on her forehead and amnesia that leaves her unsure of her own past--could the killer be staring her in the face?
---
What do you think about this review?
Comments
No comments posted.

Registered users may leave comments.
Log in or register now!