"Suspenseful Historical Romance"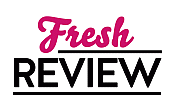 Reviewed by Susan Gorman
Posted March 7, 2018

Dr. Garrett Gibson is devoted to her work and spends evenings treating patients in a workhouse infirmary in East London. She has a feeling that she's being watched as she walks from the infirmary towards the main road. Garrett is accosted by three drunken soldiers and she is able to fend off one of them. She shocked to discover that the other two men were sprawled on the ground. Garrett calls out and asks that the mystery person show himself. Garrett recognizes her protector; Ethan Ransom, a Scotland Yard detective, whom she has met on several occasions.
I loved both of the characters individually and adored them as a couple. Garrett and Ethan are two lonely people who are immersed in their careers. Garrett is independent and extremely dedicated to her work but, she is beginning to realize that she is lonely. Ethan is a handsome, charming man who is attracted to Garrett. He is an agent for the Crown who specializes in covert missions. Although he desires Garrett, he knows that they cannot become more than friends. His job is too dangerous.
I loved the scene when Ethan escorts Garrett to a street fair. Ethan takes Garrett from one food stand to another and I loved that she wouldn't try spaghetti because it looked like worms! The author crafts a fabulous setting which enabled the characters to get to know each other, the dialogue was wonderful. It was clear as the fireworks in the London sky that the couple desired each other. Ethan endeared himself to me when he bought Garrett a bouquet of violets and tenderly kissed her. These pages highlight the author's descriptive voice and each word adds to the depth of the couple's emotions and sexual chemistry.
Lisa Kleypas is able to balance Garrett and Ethan's romance with an undercurrent of suspense throughout the novel. This choice added an element of intrigue which appealed to me and made the novel an excellent read. The cat and mouse games played by the spymaster and his men intensifies with each page of the novel. I loved the sense of knowing that something was going to happen but not knowing when or how or if it would occur. I appreciated the author's attention to detail with regard to medical procedures, secret political activities, and social niceties of the time period. The secondary characters of West Ravenel, Eliza and Garrett's father added humor and depth to the story. The novel's conclusion is very suspenseful. Several well thought out plot twists and turns kept me reading past my bedtime.
I adored HELLO STRANGER. It's a well-plotted, well-researched, suspenseful romance with characters who will steal your heart!
SUMMARY
New York Times bestselling author Lisa Kleypas delivers a scintillating tale of an unconventional beauty who finds passion with the spy who can't resist her
A woman who defies her time
Dr. Garrett Gibson, the only female physician in England, is as daring and independent as any man—why not take her pleasures like one? Yet she has never been tempted to embark on an affair, until now. Ethan Ransom, a former detective for Scotland Yard, is as gallant as he is secretive, a rumored assassin whose true loyalties are a mystery. For one exhilarating night, they give in to their potent attraction before becoming strangers again.
A man who breaks every rule
As a Ravenel by-blow spurned by his father, Ethan has little interest in polite society, yet he is captivated by the bold and beautiful Garrett. Despite their vow to resist each other after that sublime night, she is soon drawn into his most dangerous assignment yet. When the mission goes wrong, it will take all of Garrett's skill and courage to save him. As they face the menace of a treacherous government plot, Ethan is willing to take any risk for the love of the most extraordinary woman he's ever known.
---
What do you think about this review?
Comments
No comments posted.

Registered users may leave comments.
Log in or register now!