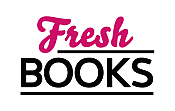 Sweet Romance + Thrilling Intrigue = February Best Reads
"Life as a superhero has never been this hard..."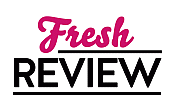 Reviewed by Magdalena Johansson
Posted February 15, 2018

Thriller Paranormal - Supernatural
INDIGO is a book about reporter Nora Hester who has a secret identity as Indigo. Indigo is a vigilante that uses shadows to travel and fight evil by making weapons out of shadows. She primarily fights the members of Children of Phonos. When children are being killed in New York, Nora is sure that the cult is behind the killings and as Indigo she launches a brutal attack on them. But Nora is starting to fall apart, she isn't sure about her identity anymore. Are her memories really her own? Where did she get her powers from? She decided to try to figure out who she really is...
INDIGO is an interesting book in that it's co-written by several authors: Charlaine Harris, Christopher Golden, Kelley Armstrong, Jonathan Maberry, Kat Richardson, Seanan McGuire, Tim Lebbon, Cherie Priest, James Moore and Mark Morris. Yeah, that's a lot of authors for just one story and some of my favorite authors are among them like Kelley Armstrong, Seanan McGuire, and Cherie Priest.
I have to admit that I'm on the fence when it comes to this book. The idea and the premise of the book were good, but then the book took a turn that I just found not to my liking and the story started to drag. I'm a bit surprised since there are so many great authors involved with this book. As the saying goes, too many cooks spoil the broth. Now, I don't know how they wrote the book if they wrote one chapter each or somehow wrote it together. I'm impressed that they all came together to write INDIGO. However, the story was just not really my cup of tea. I liked the beginning, especially when Nora started to realize that she couldn't be sure about her memories, then the story just fizzled out. I found myself wondering how on earth a story with so many great authors could be so boring? Luckily, the story got better towards the end with a massive fight.
So, INDIGO just didn't turn out to be as fabulous that I had hoped it to be. It's a decent story and if you find the big twist, the truth about Nora/Indigo interesting, you will probably like this book more than I do. Personally, I would have liked the story to be more thrilling to read, but at least it ended on a high note!
Learn more about Indigo
SUMMARY
Investigative reporter Nora Hesper spends her nights cloaked in shadows. As Indigo, she's become an urban myth, a brutal vigilante who can forge darkness into weapons and travel across the city by slipping from one patch of shadow to another. Her primary focus both as Nora and as Indigo has become a murderous criminal cult called the Children of Phonos. Children are being murdered in New York, and Nora is determined to make it stop, even if that means Indigo must eliminate every member. But in the aftermath of a bloody battle, a dying cultist makes claims that cause Indigo to question her own origin and memories.
Nora's parents were killed when she was nineteen years old. She took the life insurance money and went off to explore the world, leading to her becoming a student of meditation and strange magic in a mountaintop monastery in Nepal…a history that many would realize sounds suspiciously like the origins of several comic book characters. As Nora starts to pick apart her memory, it begins to unravel. Her parents are dead, but the rest is a series of lies. Where did she get the power inside her?
In a brilliant collaboration by New York Times and critically acclaimed coauthors Charlaine Harris, Christopher Golden, Kelley Armstrong, Jonathan Maberry, Kat Richardson, Seanan McGuire, Tim Lebbon, Cherie Priest, James Moore, and Mark Morris join forces to bring you a crime-solving novel like you've never read before.
---
What do you think about this review?
Comments
No comments posted.

Registered users may leave comments.
Log in or register now!