"One of A Kind Romance you love to read"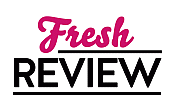 Reviewed by Susan Gorman
Posted February 6, 2018

Samantha Chase has created the perfect friends-to-lovers romance for fallen rock star Dylan Anders and super-efficient public relations executive, Paige Walters. At first glance—Dylan and Paige seem like an unlikely couple. He's a jeans and t-shirt guy, and Paige is a sweater, scarf and skirt person. Maybe they have more in common than they think?
Paige works at her father's PR firm in Los Angeles and as a manager she can choose projects that interest her. Paige loves to read and wants to be a part of the Literacy Now project. She envisions famous authors meeting children and encouraging them to read. Paige can't believe that her sister Ariel has invited celebrities, not authors to the program and that her father approves of the changes!
Shaughnessy guitarist Dylan Anders has completed his required 90-day stay in rehab after a DUI. Rehab has had a positive impact on Dylan; he's decided accept responsibility for his behavior. Dylan understand he needs to make some serious lifestyle changes -- he wants to be a better man. Participating in the Literacy Now campaign enables him to complete his required community service, help others who struggle with reading and obtain some positive press.
Loved that Paige had no clue that Dylan was a famous musician. Her first impression of the scruffy, tattooed bass player isn't positive. She is sure that the only reason Dylan is joining the project is to complete his three-month community service requirement. Paige is floored when she learns that Dylan understands what she is trying to accomplish with Literacy Now and that Dylan is an avid reader. Loved that Dylan did not judge Paige and he took the time to listen to her. As Dylan and Paige's relationship evolved, it was apparent through Dylan's actions that he was committed to be a better man. In my opinion, this compelling character choice moved this book from a good to an excellent read.
The secondary characters add so much color to the novel. Samantha Chase's depiction of Ariel is spot on. The author's description of the sister's rivalry and their back and forth banter gave the reader insight as to Paige's family and work environment. Loved Daisy—Paige's loyal assistant. She adds a lot of humor to the story. Loved that Dylan and Paige connected with the Shaughnessy band members and that Paige saw Dylan's devotion to his music.
I enjoyed that the romance between the couple developed slowly—at first Paige and Dylan resisted their attraction to each other. Both characters struggled with their own insecurities which made their journey towards happiness relatable to me. Loved the superbly written conclusion to ONE MORE PROMISE. There are several compelling plot twists and a few surprises in this emotional story which is full of drama, heartbreak, forgiveness and most of all love.
ONE MORE PROMISE has it all the feels--captivating characters, family drama, and a heartwarming romance! And I guarantee that you will fall in love with former bad boy rock star Dylan and the woman who inspires his desire to change.
SUMMARY
Ambitious Paige Walters is ecstatic when she's hired to recruit musicians for a literacy campaign—it's her chance to prove she's got the chops to make it in the family business. She rolls up her sleeves and gets ready to make this the best campaign ever.
Fallen idol Dylan Anders catches wind of the project and thinks it'd be the perfect way to redeem himself. Paige is less than thrilled that Dylan is using the cause for his personal gain—and she makes it clear. But as the campaign has them working side by side, their attraction grows. And so do their challenges...
---
What do you think about this review?
Comments
2 comments posted.
Re: One of A Kind Romance you love to read

Thank you so much for such an awesome review!!
(Samantha Chase 8:54pm February 6, 2018)
Love Samantha Chase and the review! Thanks!
(Kathleen Bylsma 7:32pm February 9, 2018)
Registered users may leave comments.
Log in or register now!