"She really does try to stay out of trouble, but it keeps finding her."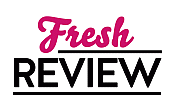 Reviewed by Annetta Sweetko
Posted January 30, 2018

Why is it that Kieran Finnegan cannot stay out of trouble? It's not that the criminal psychologist looks for it nor does she want to play A DANGEROUS GAME, but it finds her. Finishing up a day at work, a woman shows up, shoves a baby in her arms and runs. The woman is murdered in the street moments later, and once again Kieran is drawn into danger.
Long-suffering special agent and boyfriend Craig Fraiser does what he has to do. He gets the F.B.I involved and tries to keep his girl out of it. But Craig knows the Finnegan's and knows she can't help but be involved, no matter how hard she tries. A clue comes through to the family pub, and Kieran can't help herself, she has to have answers ... for the woman, the baby and the baby's mother, who might still be out there and in danger.
A DANGEROUS GAME takes us back into the New York Finnegan's world. It is action packed, frightening and with a number of twists that only author Heather Graham can come up with. This is a storyline right out of the newspapers of today where evil takes advantage of the innocent for profit. I love the Finnegan family as they are there for each other in everything they do, they might not agree with what the other is doing, but they will back them. I also have felt a little sorry for Craig, because Kieran is one of those who sees trouble and instead of running, she is ready to face the mystery and find the truth. Their romance does manage to keep going and get stronger ... even a little talk of living together and marriage comes out between the danger and bad things happening.
I have always enjoyed Ms. Graham's way of sending her readers on little rides one way only to give a sudden turn, and we find something completely different in front of us. She keeps us guessing, and in this one, I was completely thrown by who the bad guys were. But I did get a chuckle when I read how the culprit was apprehended and you will have to read A DANGEROUS GAME to find out the answer to that one.
If you want danger, mystery, family, a sweet yet steamy romance then get your hands on A DANGEROUS GAME and enjoy the ride.
SUMMARY
The third novel in the New York Confidential series by long-established NYT bestselling romantic suspense author Heather Graham. This is the author\'s romantic-suspense stream, in addition to her successful ongoing mass market paperback paranormal romantic suspense series.

Psychologist Kieran Finnegan is thrust into the middle of an investigation into human trafficking when a desperate woman shoves an infant into her arms and then flees...only to be murdered minutes later on a busy Manhattan street. Despite the fact that it isn\'t an FBI case, Special Agent Craig Frasier starts poking around, because Kieran can\'t stop thinking about the child and the victim. Their one lead comes through the pub, Finnegan\'s on Broadway. One of the waitresses also volunteers at a church outreach center, and had been in contact with a distraught young pregnant woman, whom she recommended Kieran to as someone who might be able to help her. When Kieran goes to the outreach center to do some off-the-books investigating of her own, she is approached by two women who are worried for their missing friend, and who reveal that they were part of a human trafficking ring that did business in babies. As Craig and Kieran delve deeper into the underbelly of NYC trying to find out more, the dangerous elements of the ring come to the surface, hoping to silence Kieran before she exposes them.
---
What do you think about this review?
Comments
8 comments posted.
Re: She really does try to stay out of trouble, but it keeps finding her.

A debt of gratitude is in order for sharing the post.. folks are universes best individual in every existences of individual..they need or must succeed to maintain needs of the gang. best deep fryer for turkey
(Jack Statham 6:13pm July 15)
Your web journal gave us important data to work with. Each and every tips of your post are great. You're the best to share. Continue blogging.. 2019 WAEC RUNZ
(Jack Statham 7:21am July 26)
This is an awesome rousing article.I am practically satisfied with your great work.You put truly exceptionally supportive data. Keep it up. Continue blogging. Hoping to perusing your next post. landscape plymouth ma
(Jack Statham 4:28am July 30)
A debt of gratitude is in order for sharing the post.. folks are universes best individual in every existences of individual..they need or must succeed to maintain needs of the gang. best indian escort in london
(Jack Statham 5:52am August 4)
As one that makes his living as a builder and General Contractor in the State of Florida but has known this area intimately for smany years, I have a number of questions in mind that I deal with on a daily basis, the questions are, 1 miami to everglades bus
(Jack Statham 6:02am August 6)
Great site! I really cherish how it is simple on my eyes it is. I am considering how I may be informed at whatever point another post has been made. I have subscribed to your RSS which may do the trap? Have an incredible débouchage
(Jack Statham 11:14am August 6)
Your substance is completely splendid from various perspectives. I think this is connecting with and enlightening material. Much obliged to you such a great amount for thinking about your substance and your perusers. BeachFront Villas For Sale in Marbella
(Jack Statham 2:21pm August 10)
It was a decent post in reality. I altogether delighted in understanding it in my lunch time. Will without a doubt come and visit this blog all the more frequently. A debt of gratitude is in order for sharing. ganhar seguidores instagram
(Jack Statham 4:58am August 16)
Registered users may leave comments.
Log in or register now!