"A steamy start to a new series!"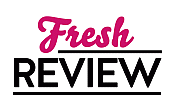 Reviewed by Annetta Sweetko
Posted January 29, 2018

Romance Suspense | Romance Paranormal
Reaper is an enforcer for the motorcycle club Torpedo Ink. The club is his family; all are children of the sick, brutal education they were given at the Russian training facility they survived. He will do anything to protect them because he must save them from going down the same JUDGMENT ROAD that he finds himself on.
Anya Rafferty finds a job in an MC bar that gives her the beginning of a new life away from a past she is hiding from. Too bad, Reaper seems to have it in for her, even though she has tried to stay out of everyone's way. Little does she know that for once in too many years, Reaper is starting to feel emotions and the gorgeous bartender is the reason. An enforcer can't feel and do his job, but soon he finds himself head over heels and just might have to choose between her and the family who has always been by his side.
JUDGMENT ROAD is a dark, serious read that hits on horrors that should never touch an adult let alone children. The past is something no would should dwell on but what was done to these men and women when they were children cannot be forgotten. They are all living and learning to adjust to being free, dealing with society for as one of the women stated they were all taught to have sex in every way imaginable, and kill in as many ways, but there were no lessons on relationships. This, of course, does lead to a number of embarrassing moments for those dealing with this group.
There are a few lighter moments especially those dealing with Czar (the president of the club, Viktor Prakenskii) and the club members climbing in windows disturbing him and his wife, Blythe, who can't seem to get them to knock on doors. I liked the way they do try to talk things out to understand what should be done, but sometimes the blind leads the blind right into some major trouble. In this case, Reaper seeks help with a problem and almost loses Anya. I think it igood that Anya sees Reaper for the man he is, and not the man his upbringing tried to make him be, and in Anya, Reaper sees hope something he has only had with his "family." Their romance is rocky as the members of the club try to help with their questionable social skills.
Needless to say, the Torpedoes have a lot to deal with but besides their past the plan to deal with making sure such horrors don't happen to others if they can help it. There are other clubs who come to them for help. Another group called the Ghost Club have been kidnapping women to get those clubs to work for them. Brutalizing women and children is something the Torpedoes will not allow to continue.
If you enjoy dark, serious storylines, but one that has plenty of steamy and sweet, funny, and the much needed righteous feel of good kicking butt then JUDGMENT ROAD is a must read.
SUMMARY
An outlaw motorcycle club sets up shop next door to Sea Haven in the dangerously sexy new series from #1 New York Times bestselling author Christine Feehan.
A brutal education in a Russian training facility for assassins has taught this group of men one thing:
It's a long road to redemption.
JUDGMENT ROAD
As the enforcer of the Torpedo Ink motorcycle club, Reaper lives for riding and fighting. He's a stone-cold killer who turns his wrath on those who deserve it. Feelings are a weakness he can't afford--until a gorgeous bartender gets under his skin...
Near Sea Haven, the small town of Caspar has given Anya Rafferty a new lease on life. And she's desperate to hold on to her job at the biker bar, even if the scariest member of the club seems to have it out for her. But Reaper's imposing presence and smoldering looks just ratchet up the heat.
Anya's touch is everything Reaper doesn't want--and it brands him to the bone. But when her secrets catch up to her, Reaper will have to choose between Anya and his club--his heart and his soul.
---
What do you think about this review?
Comments
No comments posted.

Registered users may leave comments.
Log in or register now!