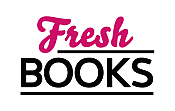 Yule Tidings -- Great Reads for December!
"Murders, Mayhem In La La Land"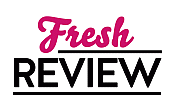 Reviewed by Patricia (Pat) Pascale
Posted January 28, 2018

Romance Suspense | Romance Historical
Anna Harris has a dream job working for a socialite New Yorker, Helen Spencer. As her secretary/assistant, Anna is well paid, travels, and is gifted with a luxurious Packard sedan. It all came to a halt when Anna finds her employer brutally murdered in her bedroom at the country mansion. Written on the wallpaper in Helen Spencer's blood is RUN. Knowing when Helen gives an order, she expects immediate action, Anna runs to her room to begin packing. In her closet, she removes a shoebox in which she keeps her cash. Surprised to find much more cash than she placed there, she also found a note from Helen and a notebook, she was unable to decipher. In the note, Helen warns her to not trust anyone, run and do not return. Also, take the notebook and keep it for a backup, should she need it. Confused, Anna gets into her car and begins to drive and figure out a plan to stay safe. Time for a new life. Anna continues driving, heading West. What better place to reinvent yourself than Hollywood? La La Land, here I come!
In Los Angeles, Anna selects a new identity. She is Irene Glasson, a reporter at a sleazy scandal sheet, looking for her first big story. A tipster, a wanna-be actress, calls to give her the "scoop" on a hot story about a up-and-coming leading man, Nick Tremayne. Irene is instructed to meet her at the Spa at the Burning Cove Hotel, located in a small town on the coast. Irene gets into the spa by the side door, as instructed, and enters the pool. Laying on the bottom of the pool, is a woman and she is dead.
The posh, luxury hotel is owned by Oliver Ward who has strict rules about who is allowed to come to Burning Cove Hotel. No reporters, no photographers. He offers privacy to studio moguls, stars and wealthy patrons, catering to their every wish. When he discovers the murder and meets Irene he decides they will work together to solve the murder. They become friends, then lovers. Twists and turns lead them to the murderer who was a total surprise to me.
Amanda Quick writes a delightful story filled with glitz, glamor, murder, power and romance in the Hollywood of the 1930's. THE GIRL WHO KNEW TOO MUCH is an addictive, fast moving tale of murders, deceptions, with a bit of a sweet romance, and a touch of humor. The chemistry between Irene Glasson and handsome, charmer Oliver Ward sparkles! Oliver, formerly, a Master of Deception and is known globally for his magic until he retired. His last performance backfired and he had a serious injury to his leg and walks with a limp and a cane. It does not, however, diminish his hunky, sexy, charm. I loved him. Great read and I hope there is a sequel coming. This is a great read!
SUMMARY
Now in paperback, the New York Times bestselling author of 'Til Death Do Us Part transports readers to 1930s California, where glamour and seduction spawn a multitude of sins…
When Hollywood moguls and stars want privacy, they head to an idyllic small town on the coast, where the exclusive Burning Cove Hotel caters to their every need. It's where reporter Irene Glasson finds herself staring down at a beautiful actress at the bottom of a pool…
The dead woman had a red-hot secret about up-and-coming leading man Nick Tremayne, a scoop that Irene couldn't resist—especially since she's just a rookie at a third-rate gossip rag. But now Irene's investigation into the drowning threatens to tear down the wall of illusion that is so deftly built around the famous actor, and there are powerful men willing to do anything to protect their investment.
Seeking the truth, Irene finds herself drawn to a master of deception. Oliver Ward was once a world-famous magician—until he was mysteriously injured during his last performance. Now the owner of the Burning Cove Hotel, he can't let scandal threaten his livelihood, even if it means trusting Irene, a woman who seems to have appeared in Los Angeles out of nowhere four months ago…
With Oliver's help, Irene soon learns that the glamorous paradise of Burning Cove hides dark and dangerous secrets. And that the past—always just out of sight—could drag them both under…
---
What do you think about this review?
Comments
No comments posted.

Registered users may leave comments.
Log in or register now!