"DEADMAN WALKING is a strong start for Sherrilyn Kenyon and the Deadman's Cross series."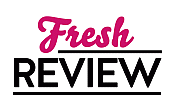 Reviewed by Annie Tegelan
Posted December 27, 2017

DEADMEN WALKING is the first installment in Sherrilyn Kenyon's Deadman's Cross series. For Dark Hunter fans, this is an entirely new series that features new mythology. However, there is mention of Acheron and the Dark Hunters so if you're a fan, you'll be happy to note some cross over between the series. This is why I suggest being at least familiar with the Dark Hunters world before reading this series because the worlds do connect in some areas.
That being said, as a fan of Kenyon's book in general, I had some very high expectations with this book and the author absolutely succeeded in delivering something refreshing to the genre. Deadman's Cross is a mix of Pirates of the Caribbean and Kenyon's advanced worldbuilding. There are a bunch of interesting characters, all with their own stories, that are brimming with personality. Kenyon spends a lot of the first half of the book on the worldbuilding, which is expected since this is the first book of the series. I haven't come across mythology like this one, so I found myself glued to the pages as I read about this brand new world. Of course Kenyon would be the one to blow me away with her imagination. Her mind works in such wonderful ways.
The romance between Devyl and Mara really develops in the second half of the novel. There, we get a lot of their backstory that is told in various ways, such as flashbacks and dialogue so we do get plenty of chances to get to know who these characters are. This is turn deepened the bond between the hero and heroine.
I was really impressed by the way Kenyon was able to bring these two together. They have gone through a lot together and it seemed nearly impossible to see a happily-ever-after for them, but she manages to bring them together in a believable way. By the head, I was as head over heels with the romance as I was with the world.
DEADMAN WALKING is a strong start for Sherrilyn Kenyon and the Deadman's Cross series. With worldbuilding unlike ever before, this is a series that must be on your summer to-read list!
SUMMARY
#1 New York Times bestselling author Sherrilyn Kenyon debuts a sweeping new epic saga sure to appeal to her millions of fans!
Deadmen tell their tales . . .
To catch evil, it takes evil. Enter Devyl Bane– an ancient dark warlord returned to the human realm as one of the most notorious pirates in the New World. A man of many secrets, Bane makes a pact with Thorn– an immortal charged with securing the worst creations the ancient gods ever released into our world. Those powers have been imprisoned for eons behind enchanted gates . . . gates that are beginning to buckle. At Thorn's behest, Bane takes command of a crew of Deadmen and, together, they are humanity's last hope to restore the gates and return the damned to their hell realms.
But things are never so simple. And one of Bane's biggest problems is the ship they sail upon. For the Sea Witch isn't just a vessel, she's also a woman born of an ancient people he wronged and who in turn wronged him during a centuries long war between their two races— a woman who is also sister to their primary target. Now Marcelina, the Sea Witch, must choose. Either she remains loyal to her evil sister and almost extinct race against Bane and his cause, and watches humanity fall, or she puts faith in an enemy who has already betrayed her. Her people over the totality of humanity— let's hope Bane can sway her favor.
Deadmen Walking is the first historical fantasy title in New York Times bestselling author Sherrilyn Kenyon's Deadman's Cross series. It is a tale of passion and loss, emotions that wound and heal…and ultimate redemption
---
What do you think about this review?
Comments
No comments posted.

Registered users may leave comments.
Log in or register now!