"Another amazing story by one of the best."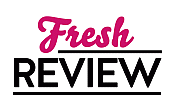 Reviewed by Sandra Wurman
Posted December 4, 2017

As a longtime fan of Catherine Anderson I'm sure each of us has a favorite series, mine spans two genres, contemporary and historical, which probably factors into my choice which is the Coulter Family series. However, I must admit I've read just about everything written by one of the most beloved talented heartwarming authors. And once again Catherine Anderson introduces us to some fabulous characters who basically grow and develop right before our eyes.
The title of THE CHRISTMAS ROOM perhaps narrows the scope of the story which is far from the truth. The holiday season is just another characters shall we say in THE CHRISTMAS ROOM, a supporting member of a great cast.
No one knows more about complex family issues than Catherine Anderson. I've always applauded her drive to avoid finding fast, easy or convenient solutions. Life involves an ever seeking search for whatever will make you happy and more fulfilled and that's what THE CHRISTMAS ROOM is all about.
The generations of a couple of families face some rather difficult challenges. Changes in environment, health and making important vital adjustments. Packing up a family and trying to finally follow a dream is never easy and Maddie, Cam, and Caleb are realistic in their expectations and timeline. Cam basically sets up a tent city on his new property to accommodate his son and his mother. It all took work and planning but of course, it isn't ideal, but then again it is supposed to be temporary.
Unfortunately their closest neighbor Sam looks at the McClendon family as poor white trash living in tents and trailers. In fact, he has not even made an attempt to welcome them, on the contrary Sam is nasty and threatening. This is the new Sam created by the loss of his wife Annie. The entire community knows this new Sam and is diligent about keeping him at arm's length.
But Sam's daughter Kim has been forced to follow some very strong-armed measures put down by her father. She has no social life, wouldn't dare go against Sam. Having the McClendon's next door is bound to have a huge effect on Sam and Kim. Good people sometimes find themselves in a dark place. Welcoming a source of light is a difficult step for some and majorly an issue for Sam.
There's a lot at stake here in THE CHRISTMAS ROOM and watching these people settle in and find new personal peace is an absolute delight.
SUMMARY
The beloved author of the Mystic Creek series gifts readers with a novel of homespun holiday cheer, as two families discover the joy of hope and redemption....
Widow Maddie McLendon has uprooted her life to move to Rustlers Gulch with her son and grandson. But as a brutal Montana winter looms on the horizon, contractors have yet to break ground on their new house, leaving them to live in a makeshift camp of trailers, tents, and sheds....
Since his wife died six years ago, millionaire rancher Sam Conacher has been content to wallow in his grief alone while keeping a tight rein on his twenty-six-year-old daughter. But now the girl has gone and fallen in love with his foolish new neighbor's no-good son....
Maddie and Sam will never see eye to eye on anything, until a near-tragedy gives them a true glimpse into each other's souls. And as the first snowflakes begin to fall, they'll discover that an open heart is the biggest gift of all....
---
What do you think about this review?
Comments
1 comment posted.
Re: Another amazing story by one of the best.

Catherine Anderson is fabulous. Thanks for the review. I
have this book and can't wait to read it.
(Kathleen Bylsma 4:15pm December 5)
Registered users may leave comments.
Log in or register now!