"A steamy romantic suspense"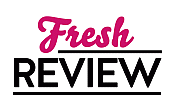 Reviewed by Patti Loveday
Posted October 11, 2017

HOT PURSUIT by Julie Ann Walker is the eleventh book in the Black Knights Book Series. I fell in love with this series from book one. Every time I read the newest book, I immediately look forward to the next book. The main characters are Emily and Christian. Emily is an ex-CIA Agent who was born and raised in Chicago. She is extremely intelligent, very well organized and extremely witty. She also has her mind set to not mix business with pleasure. Christian is an ex-SAS Agent from across the pond. He is super sexy with a stiff upper lip, very well dressed and a hidden desire for Emily. He has a rule of never talking about his past just like any other operative from the BKI.
Together they are hiding out until they can make it back to Chicago. Everything is going as planned until they get caught. This is where Walker's writing truly shines and the suspense builds. Combine the complete unknown around the next corner with a hidden desire for romance between the two and you have an explosive story that is sure to leave you wanting more. Walker uses the setting and character backstories to create a very hot and steamy read with just enough suspense to make you second guess what is about to happen. This book is a part of a series but can be read as a stand-alone. I feel that reading the previous novels helped me to better understand the complexity of the story and the desire shared between Emily and Christian.
Again, I feel you can still read this even if you have not read any of the other books in this series. I was drawn into the story from the first chapter and the more I read the more I wanted to know how this was going to end. Walker is an amazing writer that creates stories where you feel you are a part of the action, right there in the middle of it all. Overall, an outstanding read that I highly recommend to anyone loves a good romantic suspense novel!
SUMMARY
He puts the hot...
Christian Watson, a former SAS officer and current BKI operator, never thought he would return to England after a terrible turn of events forced him to abandon his homeland. But now he's back on British soil where old enemies are determined to do him in. Fighting for his life is pretty much SOP for Christian. Doing it with the beautiful, bossy Emily Scott in tow is another matter entirely.
In hot pursuit.
Emily lost her coveted job at the CIA because of a colleague turned rogue, and now she has just one rule when it comes to men: they're for recreational purposes only. But when she and Christian are thrust into very close quarters while evading two mysterious men who want Christian dead, she can't help but question all her ideas about love and life lived on the edge. Battling the bad guys is hard enough, battling her feelings for Christian just might prove impossible.
---
What do you think about this review?
Comments
No comments posted.

Registered users may leave comments.
Log in or register now!