"HELLO AGAIN will thrill, frighten and leave you wanting more"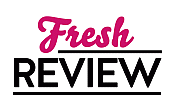 Reviewed by Annetta Sweetko
Posted October 10, 2017

Where to start with HELLO AGAIN? I can only say you will be on on the edge of your seat from beginning to end!
For those new to Dr. Evelyn Talbot and Hanover House: Evelyn has dedicated her life to studying the worst serial killers, but the one she wants most is the one that attacked her. Hanover House is a high-security prison in Alaska that houses these psychos and she is the resident psychiatrist. Her newest resident has been dubbed the Zombie Maker for his penchant for performing lobotomies on his victims via an ice-pick. Dr. Lyman Bishop was a brilliant cancer researcher and is either more cunning than any she has dealt with or ... he is really innocent?
HELLO AGAIN is an amazing read. You will delve into the psychological world as you follow Evelyn through her days. Her past haunts her, but she perseveres in her study. I think she is trying to figure out why Jasper, her boyfriend at the time, killed three of her friends and tortured and left her for dead when she was just 16.
There is a very sweet romance going on between her and Amarok Murphy, a local cop, who isn't thrilled with her study but has come to believe in her. I completely enjoyed the touches of normal including the moments of "fear" that Evelyn felt when Amarok's old girlfriend comes back to town. There is a lot of tension that readers will feel, in her work dealing with her "patients", other doctors, her lover, who she is really learning to believe in and the townsfolk. The good doctor is being accepted more into the lives of those of the town, but one problem could set them against her and the dangers of the House.
Although this is a standalone book, I might suggest, just for ease, that readers might want to read this series in order. If this is the first of the series fear not for author Brenda Novak knows how to spin into her story enough facts to help you keep your balance and keep you following along easily.
If you want to study crazy people, get involved in investigative procedures, get the experience of a small town in Alaska, enjoy touches of sweet and steamy romance, and feel the fear that only a book about serial killers can give you then HELLO AGAIN will do all that and more.
SUMMARY
From NYT bestseller Brenda Novak comes the next installment of Dr. Evelyn Talbot and her murderous home for psychopaths in Hello Again.
SHE CAN MAKE SENSE OF A COMPLEX CRIMINAL MIND.
Evelyn Talbot, a psychiatrist at a maximum-security prison in Alaska, studies some of the world's worst serial killers. But she's about to meet her most elusive patient at Hanover House yet: Dr. Lyman Bishop, AKA the Zombie Maker given his fondness for performing ice-pick lobotomies on his victims. A brilliant cancer researcher, Bishop is either the most cunning psychopath Evelyn has ever encountered—or he is wrongly convicted.
WHAT HAPPENS WHEN A CRIMINAL CAN SEE INTO HER OWN?
When a new ice-pick fatality occurs, it seems Bishop really was wrongly convicted. Except...Evelyn has a personal connection to the victim and that suggests the killer may be someone from her own past: Jasper Moore, her high school boyfriend who tortured her and left her for dead when she was only sixteen. Jasper also murdered three of her friends—and was never caught. Is he trying to send a message with this copycat crime? The only thing Evelyn knows for sure is that if Jasper is on her trail, she might not be able to escape again . . .
---
What do you think about this review?
Comments
No comments posted.

Registered users may leave comments.
Log in or register now!