"Searing love between two deadly creatures"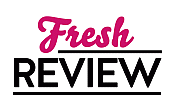 Reviewed by Make Kay
Posted October 3, 2017

Romance Paranormal | Fantasy Urban
ARCHANGEL's VIPER is book 10 in the unspeakably good Guild Hunter series by author Nalini Singh. This is a series centered around Raphael, the Archangel of New York, his consort Elena (who was once a Guild Hunter tasked with tracking down rogue vampires but is now a new Immortal gifted with wings), and Raphael's Cadre of Seven, powerful angels or other beings who assist Raphael in running his empire. Singh has created an incredibly compelling world of vampires, angels, and other fantastical beasts.
Venom is one of one of Raphael's Seven. He's a centuries-old vampire who was created by a twisted Maker to have deadly snake venom in his fangs. Venom has been a wonderful snarky presence since book 1, ANGELS' BLOOD, and has been a sparring partner to Elena when he's not working to protect Raphael's people. I have always adored Venom because of his brutal honesty and his unwavering loyalty. And his (literal) snake eyes make him feel delightfully "other."
Holly was kidnapped by one of the Big Baddies in the series, the sadistic Uram, an insane archangel with unbelievable depravity. Uram forcibly fed Holly his blood and gave her powers which have been slowly revealed. Holly was wrenched out of her humanity and has been haunting the pages of prior books as a secondary character, a broken shell of her prior self. Now, she steps into the foreground in ARCHANGEL's VIPER because someone has put a bounty on her head, and Venom is tasked with protecting her and unraveling the secret of who is trying to capture her to collect her as an oddity and as a growing power. I enjoy Holly's personal growth in this tale. I love the feminist underpinnings, showing a woman who decides to embrace her true self, coming to love herself and her emerging strength.
As usual, Singh writes a superlative tale. There is a compelling mystery, and the tension spools out in gorgeous ribbons. There's also an incredible chemistry between Venom and Holly, and their complex romance is breathtaking to me. We don't see much of Raphael in this book, but even though he's my favorite character by far, I don't really miss him here because this story is so mesmerizing in its own right. Singh continues to reward my faith in her writing by delivering a delightful romance with an intricate plot and unbeatable action. This is one of the best PNR series out there, hands down, and Singh delivers another wallop with ARCHANGEL'S VIPER.
SUMMARY
Enter New York Times bestselling author Nalini Singh's breathtakingly passionate Guild Hunter world with the story of a woman who isn't a vampire or an angel...or human...
Once a broken girl known as Sorrow, Holly Chang now prowls the shadowy gray underground of the city for the angels. But it's not her winged allies who make her a wanted woman--it's the unknown power coursing through her veins. Brutalized by an insane archangel, she was left with the bloodlust of a vampire, the ability to mesmerize her prey, and a poisonous bite.
Now, someone has put a bounty on her head...
Venom is one of the Seven, Archangel Raphael's private guard, and he's as infuriating as he is seductive. A centuries-old vampire, his fangs dispense a poison deadlier than Holly's. But even if Venom can protect Holly from those hunting her, he might not be able to save himself--because the strange, violent power inside Holly is awakening...
No one is safe.
---
What do you think about this review?
Comments
No comments posted.

Registered users may leave comments.
Log in or register now!