"Who is trapped in the Deadfall?"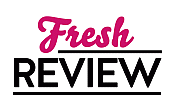 Reviewed by Sharon Salituro
Posted September 20, 2017

"Deadfall a trap so constructed that a weight (such as a heavy log) falls on an animal and kills or disables it."
Alexandra is an assistant DA and on leave, because on her last case she was kidnapped. Mike Chapman and Mercer Wallace have always had Alex's back. Mike a little bit more than Mercer. At a gala banquet, the DA Paul Battaglia is gunned down and falls into Alex's arms. The first suspect, of course, is Alex. Alex has no idea why they would think she would murder her boss. Paul did call Alex several times during the course of the evening. Alex has no idea why.
Mike and Mercer know there is no way that Alex would have killed Paul. The investigation into this case leads the three of them on a pretty wild ride. One of the clues that have come up has to do with the zoo and hunting down wild animals. But what would Paul be doing hunting animals when he supports bills to protect them?
The FBI is also involved in this case; Stern is another person investigating this case. Alex and Mike feel that there are some clues that they are not going to give up to the FBI. One of the people that Alex just can't overlook is a man named George Kwan. Paul had met up with him a few days before his murder. But why? Kwan claims he doesn't know Paul and has never met with him. All clues seem to have something to do with the zoo. Is it drugs, or could it be something else?
Linda Fairstein writes a great book. I was guessing the whole way through DEADFALL. Every time I thought I had it figured out, she throws another twist into the mix. I wondered how Ms. Fairstein knew so much about the DA's office. But once I read the back I understand now as she was the chief of the sex crime unit at the DA's office so I'm wondering if this is based on a true story.
I also enjoyed the interaction between the main characters. Even though Alex and Mike have a relationship, it didn't seem to get in the way of investigating this murder. Hoping that Linda writes more books with these characters in it. I can't wait to read another book by Linda Fairstein. DEADFALL is out now, pick it up if you love mystery and suspense.
Learn more about Deadfall
SUMMARY
Hunting a killer within New York's urban jungle becomes the biggest case of Alexandra Cooper's career in New York Times bestselling author Linda Fairstein's latest riveting thriller.
A wild heart beats within New York City. Amid concrete and skyscrapers, the Wildlife Conservation Society works to preserve and protect the animal kingdom both within and beyond the borders of the five boroughs. But dangerous creatures don't always have claws and fangs, as Assistant DA Alexandra Cooper and NYPD detectives Mike Chapman and Mercer Wallace know all too well. Predators lurk close to home, and in the aftermath of the shocking assassination of an iconic public figure—someone Alex has worked with for years—the trio must unravel the motive behind the shooting to discover who is the bigger snake: the killer or the victim.
The murder investigation provides more questions than answers, as a tangled mess of secrets slowly comes to light. From street gangs to secret societies, from big-game hunting to the illegal animal trade, from New York City zoos to the highest offices in city government, Alex has her work cut out for her—especially since the task force handling the investigation, led by the US Attorney, seems to be more against her than with her. As tensions rise between Alex and the feds, she must determine just how far she is willing to go to uncover the truth—and uphold the integrity of the office she has so proudly served.
Deadfall proves once again why Linda Fairstein is hailed as "a champion teller of detective tales" (USA Today).
---
What do you think about this review?
Comments
No comments posted.

Registered users may leave comments.
Log in or register now!