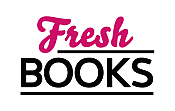 Your starred reads for December are here!
Linda Fairstein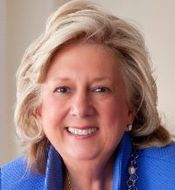 Photo Credit: Katherine Marks

Linda Fairstein was chief of the Sex Crimes Unit of the district attorney's office in Manhattan for more than two decades and is America's foremost legal expert on sexual assault and domestic violence. She is a regular contributor on criminal justice issues to magazines, journals, and on-line publications like The Daily Beast, and does on-air commentary for all the major television network and cable news shows. Her Alexandra Cooper novels are international and New York Times bestsellers and have been translated into more than a dozen languages. She lives in Manhattan and on Martha's Vineyard.
Log In to see more information about Linda Fairstein
Log in or register now!
Series
Alexandra Cooper
Books:
Blood Oath, April 2019
Alexandra Cooper
Hardcover / e-Book
Deadfall, July 2018
Alexandra Cooper
Mass Market Paperback / e-Book (reprint)
Deadfall, August 2017
Alexandra Cooper
Hardcover / e-Book
Killer Look, July 2017
Alexandra Cooper #18
Mass Market Paperback / e-Book (reprint)
Killer Look, August 2016
Alexandra Cooper #18
Hardcover / e-Book
Devil's Bridge, June 2016
Alex Cooper #17
Paperback / e-Book (reprint)
Devil's Bridge, August 2015
Alexandra Cooper #17
Hardcover / e-Book
Terminal City, June 2014
Alexandra Cooper #16
Hardcover / e-Book
Night Watch, July 2012
Alexandra Cooper #14
Hardcover / e-Book
Silent Mercy, March 2011
Alexandra Cooper #13
Hardcover / e-Book
Hell Gate, March 2010
Alexandra Cooper #12
Hardcover / e-Book
The Prosecution Rests, April 2009
Mystery Writers Of America Presents
Hardcover
Lethal Legacy, February 2009
Alexandra Cooper #11
Hardcover
Killer Heat, March 2008
Alexandra Cooper #10
Hardcover / e-Book
Bad Blood, January 2007
Alexandra Cooper #9
Hardcover
Death Dance, January 2006
Alexandra Cooper Series, #8
Hardcover
The Kills, January 2005
Alexandra Cooper #6
Paperback / e-Book (reprint)
Entombed, January 2005
Alexandra Cooper #7
Paperback / e-Book (reprint)
The Bone Vault, January 2004
Alexandra Cooper Series, #5
Paperback / e-Book (reprint)
The Dead-House, January 2003
Alexandra Cooper #4
Paperback / e-Book (reprint)
Cold Hit, October 2000
Alexandra Cooper Series, #3
Paperback (reprint)
Likely to Die, July 1998
Alexandra Cooper Series, #2
Paperback / e-Book (reprint)
Final Jeopardy, May 1997
Alexandra Cooper Series, #1
Paperback (reprint)