"When friendship becomes more"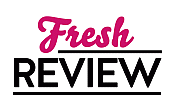 Reviewed by Helen Williams
Posted September 13, 2017

THE FINAL SCORE, which is the 13th book in the Play-by-Play sports series is another great story by Jaci Burton. Even if you are not a sports fan you can still enjoy this story because it also deals with family, relationships, and boundaries. Reading this story will remind you of the repeated conversations about whether people of the opposite sex can be friends only and also what happens when that friendship leads to a sexual relationship. If that sexual relationship does not work out, what happens to that longtime friendship? This story is also about finding your own way when following in the footsteps of famous family members.
Nathan Riley has been drafted as the new quarterback for his famous father's team. Nathan comes from a family of famous athletes but he especially looks up to Mick who adopted him as a teenager when he married his mom. So whenever he thinks about filling his father's shoes he knows he can always share his feelings with his best friend Mia Cassidy. Mia also comes from a sports dynasty family. She has started her new career of running a sports management company and is doing everything to make it successful. Coming from a famous family also makes her determined to be successful. But once she and Nathan cross the friendship line the pressure becomes obvious and she questions the effect it will have on their careers.
THE FINAL SCORE is a wonderful story about living up to expectations. Nathan and Mia have always shared their thoughts with each other but when their relationship changes than the perceived outside pressure will get in the way. They will have to decide if they can have it all.
Play-by-Play is a fantastic series I recommend even if you are not a sports person. It's all about family and how they support and encourage each other even if they are competing against each other.
SUMMARY
In the new Play-by-Play novel by the New York Times bestselling author of Rules of Contact, a star quarterback is torn between his love of the game—and the woman who may be the love of his life.
Nathan Riley is ready to follow in the footsteps of his famous football player father. He's been drafted as quarterback for his dad's former team, and his future is bright. When his friend Mia Cassidy moves to the same city, their years-long friendship suddenly sparks hot, reminding him of the one night they had together in college that he can never forget.
Like Nathan, Mia is from a sports dynasty family and embarking on an incredible new career—as founder of her own sports management company. Her friendship with Nathan means everything to her, and tossing sex into the mix again could jeopardize it. But the chemistry between them has always sizzled, and it isn't long before Mia realizes she wants more with Nathan than just late-night talks and pizza.
Passion has a funny way of changing the rules, and soon Nathan and Mia discover that to win it all, they'll have to make an unexpected play for love.
---
What do you think about this review?
Comments
No comments posted.

Registered users may leave comments.
Log in or register now!