"Small town, sweet and steamy romance!"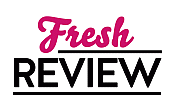 Reviewed by Annetta Sweetko
Posted August 18, 2017

Hogan Guthrie is a single dad and accountant who is getting his life back together. Moving to a small town to be close to his brother had been a good place to start over and raise his son, Colt. He really didn't want to become the barbecue master for Violet Shaw but it's kind of fun and he is learning that all things might be WORTH THE WAIT when it comes to true love.
Violet wasn't really looking for love either, her whole life has been the Screwy Louie's diner. She enjoyed the cat and mouse game with Hogan but she's very busy. Then when an unprecedented few moments lands Hogan jobless she has to make it up to him and finds her life's plans spinning in a wild and lovely way.
The sheriff of Clearbrook, Ohio, Nathan Hawley, had left SWAT for his new badge, deciding he wanted peaceful and orderly but, darned if his new neighbor isn't changing that all up. Brooklin Sweet is gorgeous and seems to be out of her element in their small town and he is right. Brooklin is hiding her past and secrets that have had others turning their backs on her even after the truth came out. When danger hits the lady in small scary ways she turns to the sheriff and hopes that the past won't mean much to him.
WORTH THE WAIT is a sweet peek at life and love in small town life. I loved this book with the variety of people, the dual romances and the warm, homey feeling. Having read DON'T TEMPT ME I couldn't wait to get back to Clearbrook and see what else the little town had to offer and I was thrilled. The people from the last book return and we get the rush of watching them continue their love life's and seeing the changes that come with acceptance and getting beyond the past for a number of people. It was also cute that Colt is falling for the new girl at school and how a bit of miscommunication almost messes that up for him. But Clearbrook seems to be a town for love.
There is always many elements of realism in author Lori Foster's books and this one is full of everyday crappy times and amazing ones. I found it interesting how Hogan's boss (at his accounting job) Joni Jeffers is portrayed, she kept hitting on him and he was having none of it, a reverse of what we hear most about in our world. To me, it was funny that after she fired him she had to come back and beg him to return or she will lose some accounts. Karma.
If you are looking for a sweet and steamy romance, homey small town warmth, people who accept and protect each other without a second thought then WORTH THE WAIT has got to be your next curl up and read book.
SUMMARY
Ready or not…love will find a way
Single dad Hogan Guthrie is getting his life back on track, and working as the "barbecue master" at a local diner is just a temporary detour. He and restaurant owner Violet Shaw constantly butt heads…until one night they end up mingling other parts instead. Hogan thought he had the recipe for happiness all figured out. But loyal, carefree Violet is daring him to trust his impulses…and see just how sweet small-town living—and loving—can be.
Nathan Hawley traded his SWAT team credentials for a sheriff's badge, but a gorgeous new neighbor is shaking up his orderly life. Nathan has a hunch there's more to Brooklin Sweet than meets the eye—but given her caution about getting involved, he has his work cut out for him. Still, there's something about the elusive beauty Nathan can't walk away from—and helping her come to terms with her past might pave the way to the future they both secretly long for.
---
What do you think about this review?
Comments
No comments posted.

Registered users may leave comments.
Log in or register now!