"The werewolf and his witch try to save what's left of the world"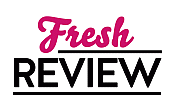 Reviewed by Annetta Sweetko
Posted August 18, 2017

In a post-apocalyptic world, shifters are trying to save the remaining humanity but it feels as if the zombies are winning, especially with the new faster breed of zombies, the chimpanzombies. Dora, a medical doctor when Z-phage epidemic broke out, is now a werewolf's mate and learning to be a powerful witch, calling her abilities "witchamacallit". But at every move, the curse of the BLOOD OF THE MOON keeps coming back to haunt her.
Dora must get a DNA sample from the new faster zombies to study. It's an easy fly in, fly out. Why is it that the moment you need something to work it doesn't. Stranded away from the sanctuary with thousands of zombies looking for food, tankers looking for anything they can use and the Benandanti werewolves wanting her dead have Dora struggling to survive until her mate can save her. Or her powers return and she can save the world.
BLOOD OF THE MOON is an action packed book that is filled with so many surprises that will have you reading until the end. Werewolves, Raven shifters, human doctors, witches, shapeshifters and bad guy humans simply fill the pages. Then there are the surprises that author Eva Gordon throws our way and it just gets better and better. Some of the cuter moments are along the lines of Dora's learning to be a witch, she uses simple poetry to cast her spells, rides a broom (or limb if a broom isn't available) and learns to shift ... to a kitten, much to the bemusement of her wolf mate.
Readers of Ms. Gordon's APOCALYPTIC MOON and RAVEN MOON will enjoy getting reacquainted with past characters as we meet new friends and visit past foes. There have been a lot of questions in those books that get answered in this one. Who started Z-phage that produced the zombies? Why are the remaining electronics going wonky of late? Those will get answered along with a few other things that I believe will amaze readers. Along those lines, I will only say, if you like a touch of sci-fi mixed into your paranormal then BLOOD OF THE MOON is perfect for you. I can't tell you what that mixture is as I believe it would be considered a spoiler but I was not expecting this at all.
If you want witches, shapeshifters, bad guys, evil guys and gals, love, laughter and surprises then BLOOD OF THE MOON is what you are looking for.
SUMMARY
In a world ravished by zombies, animal shifters vow to save humanity. Dora, a medical doctor, a werewolf's mate, and a powerful witch, is their best weapon against the undead. Dora and her team leave the safety of their sanctuary to obtain DNA samples of the new Z-phage variant.
The mission starts well until Dora discovers all her witch powers are gone. While escaping a fast-moving horde, a vicious gang captures her. Their destination: Las Vegas for the zombie games. Dirk, Dora's werewolf mate, desperately searches for her. Can they survive the apocalypse, old enemies, and an unknown force that continues to rob humans of technology?
Excerpt
Dora stared at the stadium, now only a crater. She had joined Cathy at a football game there. In the beginning of the zombie plague, stadiums contained the infected. This one had been bombed, but too late.

On the ground, there must be a half a million zombies. Was Cathy one of them? Aimlessly looking for warm human flesh, her soul trapped in monstrous limbo.

"Ready?" shouted Falco.

Dora stood with her broom at the opened door.

Rave gave him the thumbs up. She leapt off and in seconds shifted into raven form. She cawed and did her usual aerial acrobatics. Show off.

Before Dora jumped, Dirk grabbed her and kissed her. "See you before sundown, babe."

"Sooner," she shouted and then leapt off. As the plane flew off, she soared on her broom. "Charge." The cold breeze whipped the hood off her head, sending her long tresses flying behind her like a comet's tail.

Dora turned to look at the plane, now a distant dot. Rave cawed and circled over a tall building. A place to land. Good. Her airsickness hijacked her stomach and nearly overpowered her.

Dora tightened her grip on the broom handle. "Okay. Witch light speed."

The broom faltered and slowed to ten miles an hour. Then slower.

Huh? Of all her witchy powers, flight had been her most reliable skill.

Her broom circled as if confused. It dipped.
---
What do you think about this review?
Comments
No comments posted.

Registered users may leave comments.
Log in or register now!