"He gets more than he ever expected."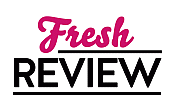 Reviewed by Annetta Sweetko
Posted August 18, 2017

Romance Western | Romance Military
Retired U.S. Marine Captain Tanner Wilks returns home to his Texas family ranch because of his father's heart attack. His plan to take over the ranch and run it the way he ran his men, precise and orderly. He will become the SEMPER FI COWBOY. But a couple of obstacles are in his way, his father doesn't want to slow down and then there is Julia Heller.
Julia is the veterinarian at the ranch but she is also someone that Tanner feels an attraction to. Having spent one very steamy night together, she has no plans to repeat that night. It doesn't matter that he feels otherwise, she has rules that she is going to keep. Is this Marine strong enough to fight two people for what he wants? Can the vet allow herself the chance to fall in love?
SEMPER FI COWBOY is a fun, sweet story with a good hit of coming home, reunion feel. It is unusual that Tanner came home as he and his father aren't close at all, but he feels obligated to come home and help out. He runs into two problems, the old man doesn't want him there and the woman he is fast falling for has a rule -- don't mess with the ranchers. Jules, as she is called, has to be strong as a woman working with large animals and in a man's world. At first, both Tanner and Jules bothered me, I didn't like them much, but as I read on I saw a depth that led me to a softening toward them. Jules seemed to know what to say to help Tanner deal with his father and Tanner did stop being quite so cocky, as he learned to fit back into civilian life.
If you are looking for a sexy retired Marine who fits tight jeans nicely as a cowboy, a feisty veterinarian, a one-night stand that he's going to have to work hard to repeat, acceptance and love, then SEMPER FI COWBOY is exactly what you need.
SUMMARY
A Leatherneck by any other name can still kick ass, which is just what retired United States Marine Corps Captain Tanner Wilks plans to do when he returns to his Texas family ranch to care for his ailing father. And nothing will stop him from achieving his mission—not even a lithe, brown-eyed town veterinarian who seems hell-bent on driving him wild.
Captain Tanner Wilks, honorably discharged from the U.S. Marine Corps, returns home to find his father struggling after his latest heart attack. Worse yet, Julia Heller—the sexy new girl in town that he once spent a hot night with—is the resident veterinarian who's made a home for herself at Round Top ranch, and doesn't seem to be in a rush to repeat their time together.
It falls on Tanner's shoulders to take on the ranch and keep an eye on his father before he falls victim to another heart attack. But Julia doesn't appreciate Tanner coming in or pursuing her. Even if he's hot as hell and can make her quiver with just a look. Ousting her may give Tanner the leverage he needs to corral his father, but first he has to wrestle with his own heart.
---
What do you think about this review?
Comments
No comments posted.

Registered users may leave comments.
Log in or register now!