"A story with emotional resonance, great characters, and super sexy shenanigans!"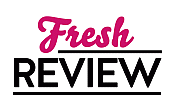 Reviewed by Miranda Owen
Posted July 17, 2017

Romance Western | Romance Erotica Sensual | Romance Contemporary
ROCKY MOUNTAIN HOME is the eleventh and final book in Vivian Arend's Six Pack Ranch series. As someone who is a huge fan of this series, I am sad to see it end but excited to see what Vivian Arend comes up with next.
ROCKY MOUNTAIN HOME has all the elements that have made this series so amazing -- a yummy cowboy hero, strong family relationships, and realistic and likable female characters. Jesse Coleman and Darilyn "Dare" Hayes have a one-night stand and Dare winds up pregnant. One thing I really love about this story is that there is no recriminations or ugliness between Jesse and Dare. As soon as Jesse learns about the pregnancy from Dare, he takes responsibility and they work together and develop a friendship with some sexy perks.
Jesse Coleman is a man with a lot of emotional baggage but, even as he struggles to come to terms with his feelings of guilt, he never takes out his frustration on Dare. For readers who might be new to the series, Vivian Arend does a thorough job of explaining Jesse's estranged relationship with his twin brother and the reason for it. Jesse is a complex character -- inwardly tormented at times over the separation between himself and his family, yet outwardly charming and fun to be around. I love the chemistry between Jesse and Dare. Dare is such a realistic character because she's not prone to exaggeration or feigning an emotion. While she doesn't want to rush into a marriage of convenience because of an unexpected pregnancy, Dare is pragmatic enough to get to know Jesse and not fight their mutual attraction.
ROCKY MOUNTAIN HOME is about finding strength in family, and finding friendship and true love when you least expect it. Vivian Arend brilliantly succeeds in creating a story with emotional resonance, great characters, and super sexy shenanigans. The theme of "family" is huge in ROCKY MOUNTAIN HOME", and Dare's family proves to be just as tight as the Colemans are. I eagerly await the first book in Vivian Arend's Heart Falls series.
SUMMARY
The FINAL NOVEL in the bestselling SIX PACK RANCH series by New York Times Bestselling Author Vivian Arend.
There's no distance you can run to escape the past.
Too stubborn to face his sins, Jesse Coleman bolted from the Six Pack Ranch, only to fall straight into the arms of a beautiful stranger. Twelve hours later, the seductive firebrand is nothing but a whiskey-laced memory—but one powerful enough to convince Jesse tracking down his elusive lover is worth the effort. Darilyn Hayes figured it was her lucky night when the sexiest cowboy in Alberta interrupted her annual drink-until-I-fall-over wake. At least until four weeks later when she discovers she's pregnant and her one-night-stand is nowhere to be found. Still, as she's shared with her devoted blog readers, Dare has dealt with life's not-so-gentle surprises before. She'll make it on her own.
When an internet picture gone viral leads to their reunion, Jesse's floored by Dare's news. She's very clear she's not looking for a commitment, but screw that. He's going to do the right thing by her and his unborn kid. The fact they lit the sheets on fire is a bonus, but with a baby on the way, both their lives are gonna change. Jesse's got a ton of family to reconnect with, including his estranged twin. Dare holds family loosely—even though she loves them—because she knows too well how fragile life can be. Between her and Jesse, they've got enough baggage to open a store. But they still have a shot at forever—if they're willing to fight for it.
This final novel in the series contains the following: A sexy, dirty, cocky-as-hell prodigal son Coleman with massive bridges to rebuild. A woman able to see to the heart of the matter yet bold enough to speak the truth. A family of extraordinary resolve and endless love. A wedding or two. And babies—oh lordy, the babies…
---
What do you think about this review?
Comments
1 comment posted.
Re: A story with emotional resonance, great characters, and super sexy shenanigans!

What a lovely review. Thanks.
(Kathleen Bylsma 7:03pm July 18, 2017)
Registered users may leave comments.
Log in or register now!