"Human musician and fae sorcerer find love while fighting for freedom"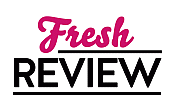 Reviewed by Make Kay
Posted July 17, 2017

SPELLBINDER is book 2 in the Moonshadow series by Thea Harrison. The Moonshadow trilogy is about the Elder Races in the UK, while the Elder Races books about Dragos, Pia, and their companions are set in the Elder Races demesnes in the U.S. Some of the favorite characters from the U.S. Demesnes do make cameos in the Moonshadow books, but the focus is on entirely new characters.
Sidonie Martel is a musician of unparalleled talent. A human with no trace of magical abilities, she is kidnapped and taken to the mystical faerie land of Avalon. There, she ends up imprisoned by the evil Queen Isabeau, and Sidonie's cherished ability to make music is violently and capriciously broken. I really like Sidonie- she's plucky and pragmatic, yet optimistic despite her horrific circumstances.
Morgan le Fae is a highly powerful sorcerer who is despised and feared throughout Faerie. Morgan was enslaved by Queen Isabeau hundreds of years ago, and has been forced to commit countless atrocities at her command. Poor Morgan despises what he has become, and manages to get himself through each day by planning for the time when Isabeau drops his leash for just one second so he may turn on her and take his revenge. I adore Morgan! He's all surly and broody and somehow retains a tiny kernel of central goodness. Despite what he's done, Harrison skillfully makes him a sympathetic character, forced to become the monster he despairs of.
Together, Morgan and Sid work to save themselves from Queen Isabeau. I delight in Harrison's fantastical world-building, and the many nuanced characters that populate Avalon. Morgan and Sid's slow slide into love is very satisfying. While I miss Dragos and his people, I'm enjoying the look into the UK Elder Races as well. SPELLBINDER gives us a pleasing triumph of love and goodness over the cruel reach of the malignant Queen Isabeau, set in a charming alternate fae world of King Arthur's Avalon.
SUMMARY
Kidnapped while on tour, musician Sidonie Martel is transported to the mystical land of Avalon. A human without magical ability, she is completely vulnerable to the deadly forces surrounding her.
When she defies her captors and refuses to share her music, an act of violent cruelty leaves her broken, her ability to play silenced, maybe forever. Her only hope is a whisper in the dark, gentle hands that offer healing, and a man who refuses to show her his face yet who offers advice she dare not ignore.
One of the most feared and powerful sorcerers in history, Morgan le Fae serves a Queen he despises, Isabeau of the Light Court. Once a famous bard and an advisor to kings, Morgan has been enslaved to Isabeau for hundreds of years, acting as enforcer and the commander of her deadly Hounds.
Sidonie's music touches Morgan in places he had abandoned centuries ago, and her fiery spirit resurrects feelings he had believed long dead. For Sidonie, trapped in captivity, passion offers a comfort she cannot resist.
But Isabeau holds Morgan bound in magical chains that only Death can break. And in the court of a cruel, jealous Queen, the only thing that burns hotter than love is revenge…
---
What do you think about this review?
Comments
No comments posted.

Registered users may leave comments.
Log in or register now!