"A compelling story of good versus evil and a sensual romance all wrapped up in one!"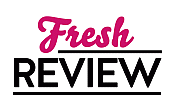 Reviewed by Miranda Owen
Posted June 19, 2017

THE SWEETEST BURN is book two in Jeaniene Frost's Broken Destiny series. Although I could follow and enjoy this book without having read the first book in the series, I think that most readers would prefer to read this series in order. For me, THE SWEETEST BURN is like a cross between THE DA VINCI CODE and the paranormal TV show ANGEL. In THE SWEETEST BURN, fated chosen one Ivy soldiers on with her sister Jasmine, her beloved Adrian, Adrian's buddy Costa, their devoted gargoyle Brutus, and occasional cryptic appearances by Zach the grumpy angel. This eclectic and unlikely group of warriors battle demons and their minions to save humanity.
Ordinarily, a book with these themes and this kind of religious imagery wouldn't snare my interest, but I trust Jeaniene Frost to provide an entertaining story. Key terms are explained in the first few chapters for readers who might have missed out on the previous book. The bad guys attack Ivy and her crew from almost the first page, and the book never lets up on the excitement and suspense. What captured my interest and had me up late reading THE SWEETEST BURN was not the danger and battle sequences, but rather the complex characters and tight relationships. Jeaniene Frost balances the biblical themes and suffocating prophecies with snappy dialogue and a steamy epic romance. Ivy and Adrian are star- crossed lovers who try to shape their own destinies rather than leaving things to fate. Ivy is a strong heroine who speaks her mind, but only time will tell how self-sacrificing she turns out to be. Of the two, Adrian is a little easier to relate to because he tries to do the right thing, but self-preservation and self-interest sometimes override his nobler impulses.
THE SWEETEST BURN is a good versus evil story told on a grand scale. In Ivy's efforts to protect humans from demons by collecting holy relics, she and her friends go globetrotting and visit sights that no tourist ever sees and live to tell about. The cavalcade of nightmarish demons and bizarre demon realms jump off the page and percolate in the minds of readers. The philosophical and moral questions posed in THE SWEETEST BURN don't eclipse the tangled romance between Ivy and Adrian, but add an interesting layer to their story. Two supporting characters I find fascinating in THE SWEETEST BURN are the enigmatic and stern angel Zach, and the supremely powerful demon Demetrius. In many ways Zach represents everything that frustrates people when it comes to religion, and the ambiguity associated with a supreme deity, so he takes the brunt of that frustration by other characters. By comparison, there is something satisfying about Demetrius because he is the classic villain and you love to hate him, and his motivations are straightforward.
THE SWEETEST BURN is a compelling story of good versus evil and a sensual romance all wrapped up in one. There is a lot going on in THE SWEETEST BURN, but the characters and the romance make it work. This is a unique take on the classic "hero's quest", and Ivy is a very unconventional but fierce heroine. I can't wait to find out the outcome of Ivy and Adrian's love story!
SUMMARY
The breathtaking second novel in New York Times bestselling author Jeaniene Frost's Broken Destiny series finds Ivy and Adrian rekindling their alliance—and passion—as the struggle for the fate of the world begins…
Conquering a supernatural realm turned out to be easier than getting over a broken heart. But her initial victory has made Ivy a target for revenge, forcing her to reunite with the dangerous—and dangerously sexy—Adrian. Ivy isn't sure which will be harder: finding the hallowed weapon that will repair the crumbling walls between the demon and human realms, or resisting Adrian, who's decided that come hell or high water, he will make Ivy his.
At first, Adrian tried to resist his feelings for Ivy. Now, determined to break the curse that dooms their love, he's vowed to save her and to have her. If only he can persuade her to forgive his past sins. But defying destiny—and surrendering to the smoldering desire between them—will bring consequences and sacrifices they never imagined…
---
What do you think about this review?
Comments
1 comment posted.
Re: A compelling story of good versus evil and a sensual romance all wrapped up in one!

Great review and thanks! Love her books!
(Kathleen Bylsma 3:40pm June 29, 2017)
Registered users may leave comments.
Log in or register now!