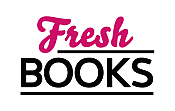 Summer Reads are HOT in July!
"A ridiculously sexy tale of immortal warriors, fierce and fabulous women, and demons!"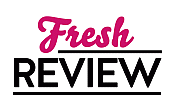 Reviewed by Miranda Owen
Posted June 13, 2017

THE DARKEST PROMISE is book 13 in Gena Showalter's Lords of the Underworld series. I have been a fan of this series for years, and THE DARKEST PROMISE has everything I love about this series and more. This may just be my favorite book in the Lords of the Underworld series. Gena Showalter does a phenomenal job of balancing the exquisite longing and introspection with humor and seriously sexy scenes. This story opens with the tragic and immortal warrior Cameo falling into a strange world much like ALICE IN WONDERLAND. King of the underworld, Rathbone, makes an entertaining and convincing Cheshire Cat. Because so much of the action takes place away from the familiar setting and characters, I think readers new to this series only really need to read the previous two books before starting THE DARKEST PROMISE.
Being possessed by the demon of Misery is a heavy burden for Cameo, but Lazarus the Cruel and Unusual brings a little sunshine into her life in a big way. I love Lazarus for a billion reasons, and the chemistry with Cameo is amazeballs. I like how, even though he has some emotional baggage and a few women spectacularly done him wrong, he never takes that out on Cameo. Lazarus is a charming, rakish, warrior who makes it his mission to make his woman happy -- even at the expense of his long- held mission of vengeance. Since the beginning of this series, I have been waiting for Cameo's story, and Gena Showalter hits it out of the park with THE DARKEST PROMISE. The supporting characters are intriguing but never take the focus off Cameo and her evolving relationship with Lazarus. Cameo comes across as a complex character who has known tragedy and deals with sorrow daily, but is a strong fighter and loyal friend.
In THE DARKEST PROMISE, Gena Showalter thankfully refrains from having a hero who tries to push the heroine away "for her own good", unlike so many other romance novels. Lazarus has some internal debate about the wisdom of walking away from Cameo but, in the end, he is too entranced by her to let her go. It's actually Cameo who occasionally tries to push Lazarus away for his own good, but Lazarus won't go for that. The female characters really help differentiate this book from other paranormal romances. While other books might have me pulling my hair out over the way male characters steamroll over them, the ladies in THE DARKEST PROMISE are a different breed entirely. The women in THE DARKEST PROMISE are just as likely to crack a joke, cast a spell, participate in a dual, solve a puzzle, or destroy an enemy. I also love the show of girl power and camaraderie between powerful women.
THE DARKEST PROMISE is a ridiculously sexy tale of immortal warriors, fierce and fabulous women, and demons. This super steamy romance will make you sigh, get you hot, and make you cheer. There are so many fascinating secondary characters in THE DARKEST PROMISE like Rathbone, Viola, and Siobhan, that I can't wait to see where their stories take them. I look forward to reading Gena Showalter's next book.
SUMMARY
New York Times bestselling author Gena Showalter returns with a sizzling Lords of the Underworld story about an iron-willed sovereign and the somber beauty who melts him with a glance…
Possessed by the demon of Misery, Cameo isn't allowed to experience joy. If she dares, her memory is wiped clean. With no other recourse, she sneaks into a land more fantastical than any fairy tale, determined to find the one man with the key to her redemption.
Lazarus the Cruel and Unusual rules his kingdom with a single unwavering focus: to build his army and annihilate his enemies. Nothing distracts him—until Cameo. He is relentless in his quest to make her smile…and seduce her into his bed.
As dark forces conspire against them, threatening to destroy the fragile bond they've forged, the once-calm Lazarus grows crazed. Every heart-stopping kiss and wicked touch causes Cameo to teeter on the brink of happiness. But if she falls, she risks forgetting him forever…
---
What do you think about this review?
Comments
No comments posted.

Registered users may leave comments.
Log in or register now!