"It takes more than tenacity to move forward"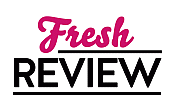 Reviewed by Sandra Wurman
Posted May 2, 2017

If you loved What We Find and have missed Sully, Maggie and Cal than wait no more. Robyn Carr heard you loud and clear and her answer is ANY DAY NOW. It's wonderful to revisit Sullivan's Crossing and have a reunion of sorts with old friends. But don't fret about missing any important facts if ANY DAY NOW is your introduction to what has been an amazing tale. Of course what else would you expect from unarguably one of the most prolific talented classy authors of our time -- Robyn Carr. ANY DAY NOW is a lovely mixture of humor, edginess, humanity and passion.
Once again we see campers and hikers convening at Sully's campsite from all walks of life and that's what lends so much dimension to the story line of ANY DAY NOW.
Sierra learns a lot about herself through the somewhat uncommonly wonderful folk that populate Sullivan's Crossing. Instead of judging these fine people lend support. In place of denigrating -- they bolster confidence. Just what Sierra desperately needed at this crucial point in her life. She is not yet willing to release that hard fought control of her life to allow someone in or begin a relationship. Sierra is not ready to believe in a future. She is working too hard to maintain her present which at times is still a little shaky. You could say she is still looking for her new normal.
Meeting Conrad -- affectionately known as Connie -- has Sierra learning much about her expectations. She is definitely going to have to reevaluate her opinion of men in general and specifically Connie. He is larger in life and yet a total gentle giant. Connie seems to have a knack of creating calm in chaos. Candidly this is something Sierra is definitely in need of. Personally I can't think of a better way to get a handle on your life, establish a home and really important that feeling of being love unconditionally than with a dog. In my family dogs have always held an important and adored position. Sierra is enjoying the love and companionship she has fostered with her rescued dog Molly. She loves being in the company of Sully, her brother Cal and his wife Maggie and the wonderful people of Sullivan's Crossing. Hopefully her reluctance to being totally forthright and honest with Connie won't ruin what could be the best relationship of her life.
Sure the couple at the center of ANY DAY NOW is indisputably Sierra and Connie but Robyn Car is sure to let us know there is a lot of life going on in Sullivan's Crossing. I'd be totally remiss if I didn't mention probably one of the most endearing couples ever and that is Tom and Lola. Practical, down to earth, single parents that suddenly realize they have much in common and then also recognize their mutual attraction. Tom is absolutely sigh worthy in his attempts at courting this lovely woman he's know all his life.
ANY DAY NOW by Robyn Carr illustrates just how far someone can go with just a little tenacity. The theme of ANY DAY NOW is not surviving your past it's about moving beyond it and that's where the tenacity comes into play. For Robyn Carr it's just not good enough to make it through one day at a time. She is looking forward to better days and that's where she takes you in the journey of ANY DAY NOW.
SUMMARY
The highly anticipated sequel to #1 New York Times bestselling author Robyn Carr's What We Find transports readers back to Sullivan's Crossing. The rustic campground at the crossroads of the Colorado and Continental Divide trails welcomes everyone—whether you're looking for a relaxing weekend getaway or a whole new lease on life. It's a wonderful place where good people face their challenges with humor, strength and love.
For Sierra Jones, Sullivan's Crossing is meant to be a brief stopover. She's put her troubled past behind her but the path forward isn't yet clear. A visit with her big brother Cal and his new bride, Maggie, seems to be the best option to help her get back on her feet.
Not wanting to burden or depend on anyone, Sierra is surprised to find the Crossing offers so much more than a place to rest her head. Cal and Maggie welcome her into their busy lives and she quickly finds herself bonding with Sully, the quirky campground owner who is the father figure she's always wanted. But when her past catches up with her, it's a special man and an adorable puppy who give her the strength to face the truth and fight for a brighter future. In Sullivan's Crossing Sierra learns to cherish the family you are given and the family you choose.
---
What do you think about this review?
Comments
No comments posted.

Registered users may leave comments.
Log in or register now!