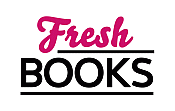 May Books for you!
Robyn Carr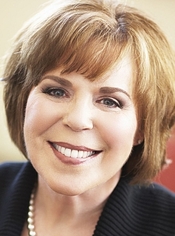 Blogging at Fresh Fiction
Robyn Carr | Exclusive Behind the Scenes Look at Netflix's VIRGIN RIVER + Book Giveaway!
November 22, 2019
The new trailer for Netflix's series adaptation of VIRGIN RIVER Read More...
Robyn Carr | 2019 Nevada Writers Hall of Fame Inductee; Exclusive Interview
November 7, 2019
Big congratulations are in order for bestselling author ROBYN CARR, who was inducted to the Nevada Writers Hall of Fame yesterday! She Read More...
Netflix Announces Virgin River Series by Robyn Carr
December 20, 2018
Exciting Romance industry news! Robyn Carr's best-selling and long-running   Read More...
Robyn Carr | Return to Thunder Point
February 26, 2014
My readers wasted no time telling me they loved Thunder Point - the sales Read More...
Robyn Carr | Jack's Blog #4
January 29, 2011
Hardly a day goes by that we don't have interesting things happen here in Virgin River. Hi, I'm Jack Sheridan, owner of Jack Read More...
Sandi Shilhanek | TRYING TO UNRAVEL THE KEEPING And RE-READING PHENOMENON
August 16, 2009
I think it's time to share a deep dark secret about me. I don't as a general rule keep books, and I don Read More...
Robyn Carr | Want to Live in Virgin River?
September 17, 2007
A lot of readers have written to ask if Virgin River is based on an Read More...
Robyn Carr | Plano Book Club August 2007 Guest
August 15, 2007
Meeting with reader groups and bookclubs has been my favorite thing for a long time, and when I had more time I belonged to two Read More...
Robyn Carr is a RITA® Award-winning, #1 New York Times bestselling author of almost fifty novels, including the critically acclaimed Virgin River series. Robyn and her husband live in Las Vegas, Nevada.
Interviews for Robyn Carr
Catching Up With Robyn Carr
April 25, 2012
Interview with Robyn Carr
January 1, 2012
Log In to see more information about Robyn Carr
Log in or register now!
Series
Virgin River | Grace Valley | Thunder Point | Sullivan's Crossing
Books:
The Friendship Table, July 2023
Hardcover
A Family Affair, June 2023
Mass Market Paperback / e-Book (reprint)
Holidays in Virgin River, October 2022
Hardcover / e-Book
Paradise Valley, September 2022
Trade Size / e-Book
Temptation Ridge, August 2022
# 6 of Virgin River series
Trade Size / e-Book
Blue Skies, July 2022
Hardcover / e-Book
Second Chance Pass, July 2022
Trade Size / e-Book
A Family Affair, April 2022
Trade Size / e-Book
The Country Guesthouse, April 2021
Mass Market Paperback / e-Book
Return to Virgin River, October 2020
Virgin River
Hardcover / e-Book
Sunrise on Half Moon Bay, April 2020
Trade Size / e-Book / audiobook
The Country Guesthouse, January 2020
Sullivan's Crossing #5
Hardcover / e-Book
The Best of Us, December 2019
Sullivan's Crossing #4
Mass Market Paperback / e-Book (reprint)
The House on Olive Street, August 2019
Trade Size / e-Book (reprint)
The View from Alameda Island, May 2019
Trade Size / e-Book
The Life She Wants, April 2019
Mass Market Paperback / e-Book (reprint)
The Best of Us, January 2019
Sullivan Crossing #4
Hardcover / e-Book
The Family Gathering, December 2018
Sullivan Crossing #3
Mass Market Paperback / e-Book
A Summer in Sonoma, July 2018
Trade Size / e-Book
The Newcomer, June 2018
Thunder Point #2
Mass Market Paperback / e-Book
The Family Gathering, April 2018
Sullivan's Crossing #3
Hardcover / e-Book
Any Day Now, March 2018
Sullivan's Crossing #2
Mass Market Paperback / e-Book
The Wanderer, January 2018
Thunder Point
Mass Market Paperback / e-Book
The Summer That Made Us, September 2017
Trade Size / e-Book
Any Day Now, April 2017
Sullivan's Crossing #2
Hardcover / e-Book
What We Find, March 2017
Sullivan's Crossing
Mass Market Paperback / e-Book (reprint)
Home to You, February 2017
Mass Market Paperback
Sunrise Point, January 2017
Virgin River #19
Mass Market Paperback / e-Book (reprint)
The Life She Wants, October 2016
Trade Size / e-Book
Swept Away, August 2016
Paperback / e-Book
What We Find, April 2016
Sullivan's Crossing
Hardcover / e-Book
Hidden Summit, March 2016
Virgin River #17
Mass Market Paperback / e-Book (reprint)
Wildest Dreams, September 2015
Thunder Point #9
Paperback / e-Book
Wildest Dreams, August 2015
Thunder Point series #9
Paperback / e-Book
A New Hope, July 2015
Thunder Point #8
Paperback / e-Book
Never Too Late, April 2015
Paperback / e-Book
One Wish, March 2015
Thunder Point #7
Paperback / e-Book
Angel's Peak, December 2014
Virgin River #10
Paperback / e-Book (reprint)
'Tis the Season, November 2014
Virgin River
Paperback / e-Book (reprint)
The Homecoming, September 2014
Thunder Point #6
Paperback / e-Book
The Promise, July 2014
Thunder Point #5
Paperback / e-Book
Four Friends, April 2014
Paperback / e-Book
The Chance, March 2014
Thunder Point #4
Paperback / e-Book
The Hero, September 2013
Thunder Point #3
Paperback / e-Book
The Newcomer, July 2013
Thunder Point #2
Paperback / e-Book
The Wanderer, April 2013
Thunder Point #1
Paperback / e-Book
Whispering Rock, February 2013
Mass Market Paperback / e-Book
Shelter Mountain, January 2013
Mass Market Paperback / e-Book
My Kind Of Christmas, November 2012
Virgin River #20
Paperback / e-Book
Blue Skies, September 2012
Paperback / e-Book (reprint)
The Wedding Party, August 2012
Paperback / e-Book
Sunrise Point, May 2012
Virgin River #19
Paperback / e-Book
Redwood Bend, March 2012
Virgin River #18
Paperback / e-Book
Hidden Summit, January 2012
Virgin River #17
Paperback / e-Book
Bring Me Home For Christmas, October 2011
Virgin River #16
Paperback / e-Book
Harvest Moon, March 2011
Virgin River #15
Paperback / e-Book
Wild Man Creek, February 2011
Virgin River #14
Paperback / e-Book
Promise Canyon, January 2011
Virgin River #13
Mass Market Paperback / e-Book
Midnight Kiss, November 2010
Virgin River #12 novella
Paperback
Temptation Ridge, July 2010
Virgin River #6
Paperback
A Summer In Sonoma, July 2010
Mass Market Paperback (reprint)
The House on Olive Street, June 2010
Paperback (reprint)
Whispering Rock, June 2010
Virgin River #3
Paperback
Virgin River, May 2010
Virgin River #1
Paperback / e-Book (reprint)
Shelter Mountain, May 2010
Virgin River #2
Paperback
Second Chance Pass, May 2010
Virgin River #5
Paperback (reprint)
More Than Words, April 2010
Paperback
Moonlight Road, March 2010
Virgin River #10
Mass Market Paperback
Angel's Peak, February 2010
Virgin River #9
Mass Market Paperback
Forbidden Falls, January 2010
Virgin River #8
Mass Market Paperback
A Virgin River Christmas, January 2010
Virgin River #4
Paperback
That Holiday Feeling, October 2009
Virgin River #8 novella
Mass Market Paperback
Paradise Valley, April 2009
Virgin River #7
Mass Market Paperback
Temptation Ridge, March 2009
Virgin River #6
Mass Market Paperback
Second Chance Pass, February 2009
Virgin River #5
Mass Market Paperback
A Virgin River Christmas, November 2008
Virgin River #4
Mass Market Paperback
Just Over The Mountain, August 2008
Grace Valley #2
Mass Market Paperback / e-Book (reprint)
Down By The River, August 2008
Grace Valley #3
Mass Market Paperback / e-Book (reprint)
Deep In The Valley, August 2008
Grace Valley #1
Mass Market Paperback / e-Book (reprint)
Whispering Rock, June 2007
Virgin River #3
Paperback
Shelter Mountain, May 2007
Virgin River #2
Paperback
Virgin River, April 2007
Virgin River #1
Paperback / e-Book
Never Too Late, May 2006
Paperback
Runaway Mistress, March 2005
Paperback
Blue Skies, May 2004
Paperback
Down By The River, May 2003
Grace Valley #3
Paperback / e-Book
Just over the Mountain, August 2002
Grace Valley #2
Paperback / e-Book
Wedding Party, October 2001
Paperback
Deep In The Valley, September 2000
Grace Valley Trilogy
Paperback / e-Book
The House on Olive Street, November 1999
Mass Market Paperback
Harvest Moon, November 0000
Mass Market Paperback

Videos