"A heartstrings pulling, adrenaline kicking finale"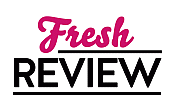 Reviewed by Annetta Sweetko
Posted April 18, 2017

Romance Paranormal | Romance Contemporary
For five long years Blythe Daniels lived her life but wondered constantly what happened to the man she knew and loved. The man who disappeared without a word on the night he killed her stepfather. The man she thought she would always be BOUND TOGEHER with love.
Viktor Prakenskii had put his life and love on hold to follow orders. For five long years he has worked his way up in a motorcycle club to be in a position of some power. Now it is time to take back his life, end the torturous days without his wife. But with him comes live remembrances of his childhood and remnants of the last five years. Can he get his wife to take him back and all his baggage? Will she believe that she was the only reason he managed to survive and couldn't wait to get back to her? And can he forgive himself for not being there when she needed him the most?
I hate to see this particular series end but BOUND TOGETHER is an amazing way author Christine Feehan chose to do it. This series has been a bit on the darker side with the Prakenskii brothers situation but Viktor's life had been to be blunt ... hell. His "second family" being the remaining survivors of the school they had been sent to and are now a part of his Torpedoes MC.
The recurring theme of the series has been human trafficking and Viktor was a victim in the school he was sent to, as well as one who did whatever he could to fight against it. Along the way he met Blythe, saw the good in her, something he wanted for himself and married her then was forced to leave her. For five years, in which time they both suffered life's tragedies, he clung to the memory of the time with her. She believed he had used her to get to her stepfather and then disappeared because she never heard from him. Here is a little twist that Ms. Feehan added, the Prakenskii brothers had a secret way to communicate and he left her and his brothers many messages but the family never got them. Another mystery that had to be solved along with getting Blythe back, rescuing three young girls who had been victims of trafficking and getting his "second family" a home.
To me the title BOUND TOGETHER is really perfect for this book as all the loose ends of the Sisters series become bound together by ridding themselves of a major enemy not only to the world but to Jackson and Elle, (And giving her the opportunity for a bit of revenge.)
BOUND TOGETHER is emotionally charged, with secrets coming out that will pull at your heart strings, action that will kick in some serious adrenaline, sweet and steamy romance (with some hilarious if a bit embarrassing moments with the "family" but I'll let you read to find out why) and a touch of sadness, knowing that this series has ended.
SUMMARY
For five years, Viktor Prakenskii has put his life on hold in order to take down the world's most feared motorcycle club from the inside. But carrying out the insane violence and seeing the club's exploitation of the innocent has brought his traumatic past roaring back. And there's only one cure: to see the wife he left behind...
Blythe Daniels thought she'd never see Viktor again after he murdered her stepfather and left without a word. She rebuilt her life without him, becoming a personal trainer and physical therapist...becoming strong enough for others to lean on. But when Viktor comes back to Sea Haven, he'll make Blythe question everything she thought she knew about good and evil—and the dark desires of the heart...
---
What do you think about this review?
Comments
1 comment posted.
Re: A heartstrings pulling, adrenaline kicking finale

Great review. Love Christine Feehan! Thanks.
(Kathleen Bylsma 9:28pm April 27, 2017)
Registered users may leave comments.
Log in or register now!