"A charming must-read with an unforgettable hero!"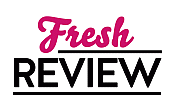 Reviewed by Miranda Owen
Posted April 10, 2017

WHATEVER YOU NEED is book two in Barbara Longley's Haneys contemporary romance series. I love this book and simply adored this shy nice-guy hero. Although it takes a little bit before things get truly hot and heavy between Wyatt and Kayla, Barbara Longley does a superb job of building their relationship and the sense of erotic anticipation. Wyatt is an electrician-by-day and aspiring comic book writer craving the love and stability his brother has recently found. Kayla is a single mom who has been burned in the past and is reluctant to give up her freedom and try to trust again. I would recommend WHATEVER YOU NEED to any romance fan in search of a story that's both tender and magical.
Having this story told from alternating perspectives is extremely helpful for the reader because Kayla and Wyatt initially keep their true feelings under wraps. Wyatt hits it out of the ballpark as a hero. While Wyatt might not be a superhero like the one he writes about, the way he looks out for Kayla and cares for her five-year-old son Brady make him swoon-worthy. I love how Kayla is so easy to relate to -- a busy mom, trying to continue her education, occasionally stopping for fast food, and doing the best she can. Wyatt and Kayla each have their issues to overcome -- his insecurities about his physical scars, and her emotional scars left by her late husband and his family. WHATEVER YOU NEED is a deeply moving story about two people serendipitously finding each other and forming a family.
WHATEVER YOU NEED is a charming must-read with an unforgettable hero. In WHATEVER YOU NEED, Wyatt is a hero who is willing to be whatever the heroine needs. Barbara Longley tells a warm and uplifting story with flashes of humor, while writing about flawed, realistic characters. The ending to WHATEVER YOU NEED is so satisfying that I wanted to stand up and cheer. Although is my first Barbara Longley book, it will definitely not be my last!
SUMMARY
In the second novel in award-winning author Barbara Longley's sweet and sexy Haneys series, an introverted electrician rewires a young widow's apartment—and attempts to mend her heart.
Painfully shy electrician Wyatt Haney is a pro at complex wiring jobs, but when it comes to women, he just can't seem to make a lasting connection. If he had even half the courage of the superhero he penned for his comic book series, he'd finally be able to talk to his beautiful neighbor, Kayla—and stop hiding behind a hoodie. When an electrical fire breaks out in Kayla's apartment, Wyatt comes to the rescue, sparking an attraction neither of them expected.
Kayla Malone has had enough surprises. First an unplanned pregnancy at eighteen, then losing her husband in war, and now a fire in her apartment. Thank God her hot neighbor has the skills to help. As Wyatt repairs Kayla's apartment and forges a relationship with her son, he also makes inroads to her heart. It's clear that Wyatt has fallen for Kayla, but is she willing to risk another heartbreak—or will she ignore the electricity between them and miss her happy ending?
Excerpt
Chapter One
Wyatt sat at his drawing table and worked on a panel for his latest comic book series. Elec Tric, his super hero, had been hit by an otherworldly bolt of lightning one sunny day. Twice. Since then, he'd been able to generate his own electricity. Even stranger, an unseen world of demons and super beings had become visible to him from that day forward. Tric had been forced to make a choice: join the forces of evil who intended to reign supreme over the innocent inhabitants of earth, or join the forces of good who kept the evil at bay.
"Join me, Tric, or I will destroy you," commanded Delilah Diabolical, the demon queen.
"Never! One demon down; three to go." Tric pivoted to shoot a bolt of deadly electricity at his archenemy. He couldn't destroy her, but he managed to send Delilah reeling, which bought him enough time to obliterate her remaining minions. ZAP! SIZZLE! ZAP-ZAP! Gone.
Wyatt finished inking in the bolts of lightning shooting from Tric's hands and eyes to where the superhero had reduced another pesky lower-level demon to a pile of glowing embers and ash. Then he moved on to the next panel, and a new challenge for his superhero.
"Help!" a pretty blonde cried, as two of DD's minor demons attempted to drag her off to the underworld. "Somebody, please help me!"
Elec Tric once again rushed to rescue the Mysterious Ms. M, which gave the superhero pause. Why did fate keep throwing the pretty blue-eyed blonde in harm's way? In his way. Was she another distraction sent by the evildoers to keep him from finding out what they were really up to? If not, what did the demon realm want with Ms. M?
Cue dramatic foreshadowing music. Da-da-duhhh.
Wyatt grinned. Sometimes his stories played through his mind like cheesy movies, and when that happened, he was in the zone. Nothing made him happier than working on his comic books while in the zone.
Noise at the back door leading to the parking lot pulled him out of his imaginary world. He rose from his stool and moved to glance out the window. There she was, the blonde who lived in the apartment above his—the pretty neighbor who'd been his inspiration for the Mysterious Ms. M. Her little boy carried a jug of laundry detergent, while K. Malone—he'd read her name on the mailbox more than once—lugged two large plastic tubs full of laundry, one stacked on top of the other.
K. Malone did her laundry every Saturday morning. Wyatt knew this because he took the opportunity to observe her as she left. And every Saturday morning he wondered the same thing: How would she react if he ran downstairs and out the back door to help her with her heavy load? Would she turn her thousand-watt smile his way, introduce herself and ask if he'd like to get together with her soon? He wished. Oh, how he wished. Longing stole his breath, and he moved back from the window—as if K. Malone might be able to see him watching her from his apartment. "Curse this wretched shyness," he muttered in his best cartoon character voice.
He wanted so badly to talk to her, to introduce himself and maybe ask her out. He'd even tried a few times, but the words stuck in his dry mouth, his face turned to flame, and his lungs refused to do their job. He was a hopeless mess when it came to women. Hell, he was a hopeless mess when it came to people in general.
He peered out the window until mother and son drove off to the laundromat. Letting loose a heavy sigh, he returned to his drawing table and immersed himself in his made-up world of alter ego, heroic deeds and feats of superhuman strength. It sure beat losing himself in his usual diatribe of self-castigation.
A couple of hours later, Wyatt got up to stretch. He'd finished the panel he'd been working on, and his stomach had been grumbling "feed me" for the past fifteen minutes. He walked to the kitchen to make a turkey sandwich, when he smelled . . . smoke? A second later, the fire alarm went off in the kitchen above his. "Cripes." K. Malone's apartment was on fire.
---
What do you think about this review?
Comments
1 comment posted.
Re: A charming must-read with an unforgettable hero!

I love this review. I will be looking for this book. Thanks.
(Kathleen Bylsma 9:10pm April 11, 2017)
Registered users may leave comments.
Log in or register now!