"Lush historical murder mystery pits Viscount Devlin against a child-killer"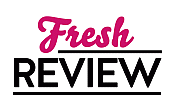 Reviewed by Make Kay
Posted April 4, 2017

I can't believe we're already up to book 12 in the Sebastian St. Cyr series, with WHERE THE DEAD LIE, by the fabulous C.S. Harris. This is a fantastic historical murder mystery series set in London in the Regency. I adore Harris' writing. Her attention to detail richly evokes the feel of the time period but is never overdone. Harris' characters are lushly drawn in all their glorious complexity.
Sebastian is Viscount Devlin, the heir to the Earl of Herndon. He is a disillusioned ex-soldier who now uses his cunning and knowledge to solve crimes. He works nominally on his own, although he has powerful connections given his aristocratic background. But Sebastian is that rarest of aristocrats, who has pity and compassion for his not-as-well well-off fellow man. His wife Hero is the daughter of Sebastian's enemy, Lord Jarvis, and together the couple work to expose corruption and protect England's vulnerable. While the tension between the two provided great entertainment in the first books, I love them even more together as fellow crusaders now.
One thing I always enjoy in the Sebastian St. Cyr books is the sheer interconnectedness of the characters. There are so many connections from illicit children, secret lovers, old school chums, and government allies and enemies. Just keeping up with the winding strands of story between the characters is intriguing by itself, and it makes a vast backdrop of complexity upon which each mystery unwinds. While the book can be read as a one-off, the reader will enjoy the full richness of the story by reading the series in order.
To my disappointment, Hero does not play a large role in investigating this crime of disappearing poor children who are are tortured and killed. This time, she is involved more in the raising of their son and with her own work, chronicling the lives of the poor of London in articles meant to shake up the aristocracy as to the atrocities committed under their noses to their own countrymen. Hero's interviews and her work are a great authorial device for fleshing out current events of 1813 and provide a marvelous social commentary.
As always, Harris provides us with a number of viable suspects, plenty of gruesome action, and tension that can be cut with a knife. I will gobble up anything that Harris writes because I know it will be spellbinding. Harris' WHERE THE DEAD LIE is a satisfying historical mystery that is engrossing 'til the last page is turned.
SUMMARY
In the latest mystery from the national bestselling author of When Falcons Fall, the gruesome murder of a young boy takes Sebastian St. Cyr from the gritty streets of London to the glittering pleasure haunts of the aristocracy...
London, 1813. Sebastian St. Cyr, Viscount Devlin, is no stranger to the dark side of the city, but heís never seen anything like this: the brutalized body of a fifteen- year-old boy dumped into a makeshift grave on the grounds of an abandoned factory.
One of Londonís many homeless children, Benji Thatcher was abducted and tortured before his murderóand his younger sister is still missing. Few in authority care about a street urchinís fate, but Sebastian refuses to let this killer go unpunished.
Uncovering a disturbing pattern of missing children, Sebastian is drawn into a shadowy, sadistic world. As he follows a grim trail that leads from the writings of the debauched Marquis de Sade to the cityís most notorious brothels, he comes to a horrifying realization: someone from societyís upper echelon is preying upon the cityís most vulnerable. And though dark, powerful forces are moving against him, Sebastian will risk his reputation and his life to keep more innocents from harm...
---
What do you think about this review?
Comments
No comments posted.

Registered users may leave comments.
Log in or register now!