"Can lust and love outwit treachery on the high seas?"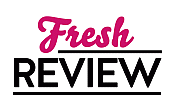 Reviewed by Make Kay
Posted March 15, 2017

Romance Suspense | Romance Erotica Sensual
Book 4 in Cherry Adair's Cutter Cay series, Stormchaser Stormchaser gallops through a story of treachery and love on the Mediterranean sea. Jonah Cutter hires Dr. Calista West to be his marine archeologist for a salvage site he thinks is likely to be the lost city of Atlantis. This is Jonah's virgin project working with his newly-discovered half-brothers, and he's excited to prove himself, as anyone would be in such a situation. Jonah's father was serial philanderer who had his legitimate family and then had a second, bigamous wife: Jonah's mother. Jonah discovered his fantastic half-brothers, the Cutters, when his parents died. Jonah desperately wants to not seduce Callie so as to not be a douchebag like his cheating father (yay for Jonah's theoretical honor, although I think he cuts that honor pretty finely).
Callie cheats her way onboard Jonas' salvage ship in order to sabotage his quest, planning on helping her brother-in-law get his revenge against the Cutter boys. Callie had a really crappy childhood which made her develop extreme loyalty to her brother-in-law. She tells herself she'll do anything illegal for her brother-in-law short of murder, which does not really recommend her to me. Widowed Callie is pretending to still be married to keep Jonah at arm's length so she can stay emotionally distanced and betray Jonah more easily. But both Callie and Jonah both have a bad case of insta-lust. From the second they touch, they are both overwhelmed with the ferocity of their desire for each other. Insta-lust is one of my least favorite tropes, so I struggled with this book.
I think my biggest beef with most romantic suspense books is the liberties taken with real life. Having read nonfiction books about marine salvage, I feel that this book definitely takes artistic license with what a salvage project is like. There are also other incorrect details like scuba diving errors. That sort of thing will pull me out of my willing suspension of disbelief pretty fast. I can be okay with believably crazed killers chasing the heroine, but for goodness sake, give the setting some verisimilitude. If you're good with ignoring little niggles like that, there is plenty of action in STORMCHASER to keep your heart rate elevated, though.
The first books in the Cutter Cay series all got high ratings from me. From what I recall of those first three books in the series (it's been a while-book 3 was published all the way back in 2012!), the original books in the series were straight-up romantic suspense. In book 4, STORMCHASER, Adair has introduced the supernatural. I don't think the series benefits from it, and I hope that book 5 goes back to reality. Despite the many issues I have with the book, however, the adventure is gripping enough that this book still earns three out of five stars from me. If you like tension-ratcheted action and romance in a beautiful setting, STORMCHASER may be just the book for you.
SUMMARY
No one charters the depths of passion on the high seas like New York Times bestselling author Cherry Adair
DESIRE RUNS DEEP
Somewhere off the coast of Greece, a king's ransom in gold, emeralds, and silver coins lies waiting at the bottom of the sea. Finding this ancient treasure would be a dream come true for marine archeologist Calista West. But that's not why she's here. She didn't climb aboard Jonah Cutter's magnificent yacht seeking fortune or fame. She's come for revenge—against the sexiest, most seductive, modern-day pirate she's ever encountered…
Like his famous half brothers, Jonah is a master of salvaging ships—and driving women mad with his movie-star looks and raw animal magnetism. Tall, dark, and devastating, he manages to make Callie forget her mission. Every moment they share under the hot Mediterranean sun is an erotically-charged adventure neither can resist. But when Callie discovers what he's really after—the lost city of Atlantis—is it too late to change the course of her heart…or go all in with the lover of her dreams?
---
What do you think about this review?
Comments
No comments posted.

Registered users may leave comments.
Log in or register now!