"Ann Cleeves really knows how to write a good story!"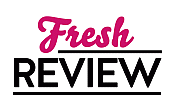 Reviewed by Magdalena Johansson
Posted March 15, 2017

As a long time fan of Ann Cleeves Shetland series does it feel a bit odd to admit that it has taken me this long time to read a book from her Vera Stanhope series. Especially since I have seen the TV series and like it very much. But, I'm a bit grateful for waiting for this gave me the opportunity to read the first book in the series.
I found THE CROW TRAP to be a bit different from the usual crime novels. Of course, I'm used to books with several different points of views, but this book starts off and keeps going for almost half the book before Detective Inspector Vera Stanhope is properly introduced into the story and she will take the center stage first at the end of the book with her own point of view.
The book starts with Rachael arriving at her friend Bella Furness cottage only to discover Bella's body. It seems that she has committed suicide and even though Rachael has a hard time accepting this is nothing pointing to foul play. Rachael has a hard time accepting that Bella must have been so depressed that she couldn't go on and she will ponder over this will she together with two other women take up residence in a cottage nearby to conduct an environmental survey of the area. But, then another woman is found dead, and this time it's without a doubt murder. Could the murder have any link to Bella's suicide?
THE CROW TRAP is a thick book and much of the first half of the book is given to tell the reader more about the three women living in the cottage, Rachel. Anne and Grace have been brought together to do an environmental survey, but could it be that they also have some dark secrets? That's up to Vera to find out. That so much time is given to each character is both an advantage and a disadvantage. It did feel good that the story didn't feel rushed that Ann Cleeves slowly build up the story, and let each character tell her story. But, it also means that there is plenty of time when it feels like nothing really happens. Personally, I prefer the second half of the story when Vera finally enter the story, and the best of that is when she herself takes over the story instead of the women doing the environmental survey. Vera is such an interesting character, odd, but with a sharp mind and I loved the ending, not only because we get the answers to the murder, but because Vera is the character that is the most interesting to follow and now is she starting to put everything together.
THE CROW TRAP strength lies in that Ann Cleeves really knows how to write a good story and create great characters. Just like Jimmy Perez in her Shetland books is Vera Stanhope a multilayered and very likable character. Yes, sometimes did I want the story to be a bit more thrilling and get to the point. But, all and all was this book good!
SUMMARY
Three very different women come together to complete an environmental survey. Three women who, in some way or another, know the meaning of betrayal....For team leader Rachael Lambert the project is the perfect opportunity to rebuild her confidence after a double-betrayal by her lover and boss, Peter Kemp. Botanist Anne Preece, on the other hand, sees it as a chance to indulge in a little deception of her own. And then there is Grace Fulwell, a strange, uncommunicative young woman with plenty of her own secrets to hide...
When Rachael arrives at the cottage, however, she is horrified to discover the body of her friend Bella Furness. Bella, it appears, has committed suicide--a verdict Rachael finds impossible to accept.
Only when the next death occurs does a fourth woman enter the picture--the unconventional Detective Inspector Vera Stanhope, who must piece together the truth from these women's tangled lives in The Crow Trap.
Ann Cleeves's popular Vera Stanhope books have been made into the hit series "Vera" starring Brenda Blethyn and are available in the U.S. through Netflix and PBS.
---
What do you think about this review?
Comments
No comments posted.

Registered users may leave comments.
Log in or register now!