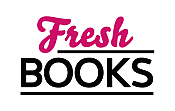 Summer Reads are HOT in July!
"The New Year resolution we all need to keep"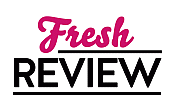 Reviewed by Clare O'Beara
Posted January 8, 2017

Non-Fiction Memoir | Self-Help Organization
For all those who make New Year resolutions, here's an entertaining and honest book. YEAR OF NO CLUTTER is a memoir of a Vermont lady who graduated from art school and hoarded all kinds of bits and scraps in case they could be used in an art project, sometime. Eve Schaub's two daughters spent hours fiddling with shells and glue in the spare room... until there wasn't room. Papers, fabrics, toys, mementoes and books filled the room.
Previously Eve had written about her family's 'Year Of No Sugar'. Deciding to tackle next the growing (and spreading) 'stuff' problem, Eve realised how good she was at hiding clutter through being organised, how much her husband had been politely ignoring her keep-it-in-case mentality, and how hoarding everything from food to student notes ran in her family. Her younger daughter Ilsa was small enough to accept that mom was going to tidy. Her teenage daughter Greta was a powerhouse of work effort and organisation, and a moral support. Though the tale has amusing sides, Eve found her task, fitted in on half days and school holidays, stressful. She had Grandma's silver that was never used; she had elderly, cherished baby clothes and skirts. She had piles of her husband Steve's photographic negatives and camera bits, which were put in the hall for him to address. Now she had boxes of tidied items around the house waiting to go to the charity shop or library sale, so the whole house was messy. Friends and family were moving house, downsizing... and giving things away. How to say no?
I like how Eve looks at medical and psychological issues surrounding hoarding. She tells us that firefighters find hoarding in twenty-five percent of homes they enter; no clear exits. While some of us rationalise keeping an item, clutterers just keep it because they keep everything, perhaps to avoid decisions. Breathing problems, insects and poor hygiene can occur in these homes, and time is lost searching for items, or buying new things because the old one can't be found. Eve admits to having a touch of obsessive compulsive disorder, which she did not want to pass on to her daughters. Could she clean that room, free up the whole house, even with a year to do it? Could she be a stronger, more positive person? She had to retrain herself to make decisions. Or she would end up like her father, who, that summer, turned out to be hoarding burned Betamax players and primitive computers. On the journey she learned some truths, provided some tips, and discovered that unwanted items could be passed on free to people who would use them.
My house does have stacks of books, but we regularly recycle, donate and declutter other items, and some books go to new homes too. If YEAR OF NO CLUTTER by Eve Schaub sounds like it could be useful, start reading and see if you recognise an aspect of yourself. As Eve realised, if we don't separate the gold from the dross, it will all be binned by someone else. Take the time - and set children a good example.
SUMMARY
Eve has a problem with clutter. Too much stuff and too easily acquired, it confronts her in every corner and on every surface in her house. When she pledges to tackle the worst offender, her horror of a "Hell Room," she anticipates finally being able to throw away all of the unnecessary things she can't bring herself to part with: her fifth-grade report card, dried-up art supplies, an old vinyl raincoat.
But what Eve discovers isn't just old CDs and outdated clothing, but a fierce desire within herself to hold on to her identity. Our things represent our memories, our history, a million tiny reference points in our lives. If we throw our stuff in the trash, where does that leave us? And if we don't...how do we know what's really important?
Everyone has their own Hell Room, and Eve's battle with her clutter, along with her eventual self-clarity, encourages everyone to dig into their past to declutter their future. Year of No Clutter is a deeply inspiring―and frequently hilarious ― examination of why we keep stuff in the first place, and how to let it all go.
---
What do you think about this review?
Comments
No comments posted.

Registered users may leave comments.
Log in or register now!