"The search is on...in the Great Library"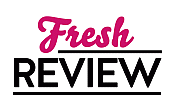 Reviewed by Debbie Wiley
Posted January 5, 2017

Fantasy | Young Adult Paranormal
The Great Library controls what knowledge seeps into the world. The vast archives are guarded by automatons, automatons that Jess Brightwell fears will attack him every time he's forced to walk past one. Jess comes from a family of book smugglers and the most recent book he's acquired changes everything. Somewhere out there exists the Black Archives, a treasure trove of all the forbidden books filled with the dangerous knowledge the Library seeks to protect. However, knowledge that the Black Archives exists isn't the only secret the Library is hiding. Will Jess and his friends survive, even as the world around them appears to be crumbling?
PAPER AND FIRE is the second book in The Great Library series and I highly suggest reading both books in order. PAPER AND FIRE picks up right where INK AND BONE ended. The world building and relationships are crucial to understanding PAPER AND FIRE as much of the initial development of both is done in PAPER AND FIRE. PAPER AND FIRE is darker than INK AND BONE, as we begin to delve into the conspiracies that underlie the entire Library system. No one is to be trusted as even the closest of alliances can falter in a world as dark and entrenched in its system as this one. We see betrayal after betrayal as our heart breaks for Jess and his allies.
Rachel Caine does a marvelous job with character development, showing us that a character can be likable and still do despicable things. I think that is part of the magic of Rachel Caine's world, however, as she shows us the difficult choices that the characters face in a world as dark and scary as the one found in PAPER AND FIRE. Khalila is by far my favorite character but I'm almost afraid to see what Rachel Caine will throw at her in future books!
PAPER AND FIRE is another stunning installment in The Great Library series. Be forewarned, however, as the cliffhanger ending will have you wanting the next book! If you love steampunk packed with action as well as a darned good conspiracy plot, then give PAPER AND FIRE and The Great Library series a try. You won't regret it!
SUMMARY
In Ink and Bone, New York Times bestselling author Rachel Caine introduced a world where knowledge is power, and power corrupts absolutely. Now, she continues the story of those who dare to defy the Great Library—and rewrite history...
With an iron fist, The Great Library controls the knowledge of the world, ruthlessly stamping out all rebellion, forbidding the personal ownership of books in the name of the greater good.
Jess Brightwell has survived his introduction to the sinister, seductive world of the Library, but serving in its army is nothing like he envisioned. His life and the lives of those he cares for have been altered forever. His best friend is lost, and Morgan, the girl he loves, is locked away in the Iron Tower and doomed to a life apart.
Embarking on a mission to save one of their own, Jess and his band of allies make one wrong move and suddenly find themselves hunted by the Library's deadly automata and forced to flee Alexandria, all the way to London.
But Jess's home isn't safe anymore. The Welsh army is coming, London is burning, and soon, Jess must choose between his friends, his family, or the Library willing to sacrifice anything and anyone in the search for ultimate control...
---
What do you think about this review?
Comments
No comments posted.

Registered users may leave comments.
Log in or register now!