"Three great adventures...WILD"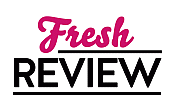 Reviewed by Gabrielle Lee
Posted January 5, 2017

WILD is a compilation of three great stories that will grab your attention and take you for a ride. Eve Langlais, Kate Douglas and A.C. Arthur each weave a wonderful tale in their stories.
We have a quick story about a tiger shifter in CATCH A TIGER. I enjoyed Lulu and Brody. This one was a fun read that had me laughing and rooting for love. The chemistry is hot between the couple and a few twists to keep your attention.
WILD PASSIONS give us a book full of adventure. This story is full of great characters that have a lot to say and it is full of witty banter and emotion. It was fun to see just what kind of adventures can be had at an exclusive resort with werewolves. I really liked that the woman were just as strong as the men and could hold their own.
In HER PERFECT MATES we get to meet Caroline and her men. The attraction is high in this story and I loved watching it turn into something much deeper between them. Two men and one woman can their attraction become more? Will the men be able to keep Caroline safe as well as in their lives? Each of the three has a past that has shaped them to who they are now and they must decide if they want to fight for their future or let that past rule them.
If you love shifters and the worlds that they come from WILD is a book that you should not miss. Love is not easy to find and these characters must find a way to keep it once they find it. I was quickly engrossed in each of these stories right from the beginning. Not only did I enjoy the main characters adventures but many of the supporting characters also grabbed my attention. I truly enjoyed this anthology and look forward to more from these authors in the future.
Learn more about Wild
SUMMARY
In Catch a Tiger by the Tail by Eve Langlais, Broderick has a job to do—audit the books of a gentleman's club. Sounds simple, except his company wants him to find dirt linking to the mob, his secret mob employer wants someone to pin the blame on, and the bar manager at the heart of the controversy doesn't want him—even though she's his mate.
In Wild Passions by Kate Douglas, four women—friends closer than sisters—head off to an exclusive mountain resort for a week-long bachelorette getaway, where most of the women just want to know if there are any good men left in the world. There are, and they're the men of Feral Passions, a unique resort located on a private wolf preserve, owned and run by a pack of sexy werewolves who use it as their own personal hunting ground for mates.
In Her Perfect Mates by A.C. Arthur, Malec Zenta was part of a loving lycan family until his twin brother's suicide took a piece of his soul. Channing Verdi never knew his parents, but that was fine because at the age of sixteen on the night of the full moon, he realized his purpose. The only pleasure these two betas have managed to find in their life was in the bed with the women they shared. Now, a human woman has entered their lives...a woman who sets their primal instincts on fire, a woman they can't help but stake their claim on...and give her the ultimate pleasure of being with two shifters at once.
---
What do you think about this review?
Comments
No comments posted.

Registered users may leave comments.
Log in or register now!