"The big question is: who saves who?"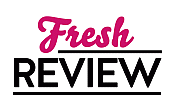 Reviewed by Sandra Wurman
Posted January 5, 2017

Are you a fan of westerns and western romance? Well then you are in for a treat in the latest story by Linda Broday. TO LOVE A TEXAS RANGER is an interesting story about people who learn by some hard lessons to follow their gut, their inner source of information that hopefully leads them on a good safe path. If not, hopefully a good future lesson learned or it could mean the end of a journey.
Texas Rangers are tough guys with the inner strength to proceed with missions no matter how dangerous. The end goal is worth it and most important necessary. Failure is just not an option when there are seldom do-overs.
Sam Legend has devoted his life for the past several years following the paths of outlaws. That's his job as a Texas Ranger, although his father and brother would definitely have preferred Sam stay put on the family ranch. The Legends have cut a wide swath of land on the Lone Star Ranch but Sam had the need to wander. His ranger job suits him just fine.
The job was beginning to cost Sam, personally and physically, and he now needed to head home to heal from what was a sure brush with death. He needed a break.
All hell was going to break loose, starting with his train ride home. Meeting Sierra Hunt was going to be a pivotal time in this ranger's life. Sierra, on the run from a gang of outlaws, was now going to be an unexpected traveling companion along with a helpful stranger. The three of them form a traveling band. Foremost in their minds is protecting Sierra, who is obviously being hunted.
Sierra has no idea why she was targeted, but they said they were looking for a map that she supposedly has and now she is running for her life.
Sam's gut says Sierra is being truthful. Question is can he rely on his gut anymore? His boss feels he is a liability in his current mental state, but somehow Sam is determined to protect Sierra and get to the Lone Star Ranch where they will all surely be safe.
Linda Broday has out done herself in TO LOVE A TEXAS RANGER. This story has all the best elements of a true western folktale and any fans of the old west are going to truly enjoy this book. To the very end Linda Broday will have you guessing and sitting on the edge of your seat holding out hope that TO LOVE A TEXAS TANGER will culminate with a happy ending. All fans of westerns hope that the good guys win against the bad guys. That distinction is a little blurred out in this fast paced story.
SUMMARY
Gravely injured on the trail of a notorious criminal, Texas Ranger Sam Legend boards a train bound for his family ranch to recuperate…only to find himself locked in battle to save a desperate woman on the run. Determined to rescue the beautiful Sierra, Sam recruits an unlikely ally. But can he trust the mysterious gunslinger to fight at his side?
Sam is shocked to discover his new ally is not only an outlaw, but his half-brother. Torn between loyalty to his job and love of his family, Sam goes reeling straight into Sierra's arms. Yet just as the walls around his battered heart begin to crumble, Sierra is stolen away. Sam will risk anything to save her—his life, his badge, his very soul—knowing that some bonds are stronger than the law… and some legends were born to be told.
Excerpt
Sam Legend slid his Colt from the holster, scanning the area. But his quarry had already disappeared. Sam dropped the coffeepot and raced toward the horses, wondering if Weston had seen him through the chink in the wall after all. Or was it his damn bad luck at work again? Hell! With his heart pounding, he didn't slow until he reached the cool shadows of the trees.

Would the horses be there? If Weston had ridden off, he wouldn't hesitate one second in taking them all, leaving him and Sierra afoot.

Gripping his Colt, Sam crept closer.

The sound of cushioned hoofbeats reached his ears a second before a black gelding galloped past a hundred yards away.

"Stop, Weston! Stop, damn you!" Sam raised his gun and fired. A large tree trunk shielded the outlaw as he rode by, the bullet splitting the bark. Weston never looked back.

Only one thing remained—see if the outlaw had left them a horse, or untied and run them all off.

The overlapping branches had kept back much of the deluge. Though water dripped from the leaves, the ground was firmer here. He moved forward, afraid to hope. It wasn't for him but for Sierra. She wouldn't last long afoot. He finally glimpsed movement through the leafy forest and made out the shapes of horses.

Sam gave a sigh of relief. At least they had a way to travel.

That Weston had again shown a smattering of compassion came as a shock. He'd done wrong but had turned around and tempered it with good. Just like the time he'd shot Sam in the leg then sent help.

Damn, if he could only figure the outlaw out!

A sound from behind alerted him. Luke doubling back and sneaking up behind him? He whirled, his finger tightening on the trigger, and shoved his Colt into the person's face.

A jolt raced through him as he stared at Sierra. She gasped, her eyes wide in fear.

"Thought I told you to stay in the shack." He hated the angry words, but he reeled from the shock of how close he'd come to ending her life.

His jagged nerves had trouble settling for several beats of his heart. He could still feel his finger pulling back on the trigger that would've sent a bullet into her. Sam's hand shook as he returned the Colt to his holster. "I couldn't wait. Something's going on. What's wrong, Sam?" A quiver in the words spoke of Sierra's fear. "Where's Andrew?" "Andrew Evan is the outlaw Luke Weston, and I've been chasing him nigh onto a year." At her soft cry, he put his arm around her and held her next to him. "I recognized him this morning when I finally saw him without his hat. Those eyes are burned into my memory." "I liked him. He seemed real nice. You suspected, didn't you? That was the reason for the tension I kept feeling." "I knew he was familiar, but it's been hard trusting my instincts lately." He smoothed back her tendrils of dark hair. "Forgive me? I almost shot you. Lady, you scared me out of ten lives." "Of course. I should've done as you told me, only I heard shots. It's my fault." Sam tried to drag his stare from her tousled hair and soft curves that the trousers did little to hide. She was a sight for sure. He swallowed hard, trying not to think about running his hands over her satiny skin and kissing her until neither had an ounce of breath left. He felt more like his old self, and he realized it was because of her. She'd fixed him by pushing back the darkness and allowing light into his life. By giving him something—someone—to be a hero for. A swell of deep gratitude rose as he struggled to contain his emotions.

"No, no. I beg to differ, pretty lady. I see no fault at all with you." He looked deep into her blue eyes that saw only goodness. "Since you're here, can you help me bring the mounts to the shack?" Somehow, someway, he'd return the horses that didn't belong to the Ford gang to their rightful owners.

"Sure, Sam." Pride, and maybe a little sadness too, rippled in her pretty eyes. They reminded him of a pale blue sky. In fact, he wasn't sure if they were blue or gray. Maybe a combination of both. Whichever, he loved looking at them.

Her softly parted lips beckoned like a light that guided sailors on a dark, storm-tossed sea. Kissing her was the only thing on his mind. Not Luke Weston. Not the trials they faced ahead. Not the time he'd have to spend twiddling his thumbs on the Lone Star Ranch. He knew he had to taste her mouth or die wanting.

Placing his large hands below her jawline, Sam lowered his head and gently pressed his lips to hers. Heat pooled low in his gut as he tasted the tangy sweetness that did faintly resemble wild honey. Just as he'd imagined.

He tried to hold back, to make the kiss light and meaningless, but his need for her made it impossible. In seconds, the gentle kiss turned urgent, demanding a response.

And Sierra did answer his invitation. With a smoth¬ered cry, she leaned into him, clutching a handful of his shirt, holding him to her. The passion and desire that filled Sam seemed to have swept her along.

That she didn't pull away sent joy through him.

A low moan rumbled in his throat as he slid his hand into her dark hair. The satiny strands wrapped around his fingers, tethering her to him. Closing his eyes, he savored the feel of her soft curves molding against the hard planes of his body.

In that second he knew heaven wasn't only golden streets and angels playing harps.

Heaven was Sierra Hunt in his arms.
---
What do you think about this review?
Comments
2 comments posted.
Re: The big question is: who saves who?

Sandra, thank you so much for this review. I'm so glad you
liked the story. From the start it had a big feel about it.
The Legends are a unique family led by patriarch Stoker
Legend. Sam, Houston and Luke are larger than life heroes.
Book #2 (The Heart of a Texas Cowboy) will release in May
2017 with #3 (To Marry a Texas Outlaw) in November.
(Linda Broday 12:47pm January 6, 2017)
I absolutely LOVED To Love A Texas Ranger. This book had me hooked from the very start. I just couldn't put it down. I fell in love with all 4 Legend men and can't wait for the 2nd book The Heart of a Texas Cowboy. Linda Broday has become my favorite author! And that is a powerful statement considering I've had 1 favorite for the last 25 years!
(Dale Stewart 11:39am January 6, 2017)
Registered users may leave comments.
Log in or register now!