"Homecomings are ripe with all types of memories."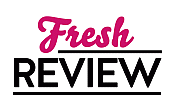 Reviewed by Sandra Wurman
Posted January 4, 2017

Romance Contemporary | Romance Sports
Sometimes kids need a savior, they come in all types and sizes. For Sam Leavitt the school football coach turned out to be his savior. Coaches have the reputation for being tough and demanding, expectations rather high which only means they expect their guys to do their best,bring their A game and along the way learn respect, teamwork and the value of hard work. In HOMECOMING as well as in the boys of falls series Shannon Stacey tackles the subject of new beginnings. HOMECOMING is the third book that takes place in a small town facing difficult problems forcing it to make difficult decisions. Shannon Stacey's forte is contemporary romance and HOMECOMING is a wonderful example of her talent.
Sam grew up understanding that especially in his life there was nobody to turn to. When his drunk father was set to beat mode, his mother beat her own retreat into a bottle. No one to rely on and certainly no role models to emulate until Coach McDonnell.
Sam's now back in Stewart Hills New Hampshire far from Texas currently home. Being completely honest it wasn't exactly home but a good job and place to live, and most important away from Stewart Hills. Sam was beckoned home for the second time in a few years. The first to help raise money to prevent the town from losing its high school football program. May not sound important but in small town America you'd be surprised. Stewart Hills was a town in crisis plain and simple. But now it was truly personal. The Coach had a heart attack and Sam was recruited by his mentor to take on the job of coach. Big huge shoes to fill and yet everyone seems to believe Sam can do it. The Coach, team, town, friends and most important Jen Cooper believes in him.
Jen the girl he left without any word. Sam is surprised in Jen's albeit reluctant willingness to work with him. Their lives are worlds apart especially in Sam's eyes so no future there. Coming from a very dysfunctional abusive family Sam was always dubious concerning his future. For Sam, Stewart Hills held no future for him and his attraction to Jen was equally a dead end.
Returning to Stewart Hills Sam is swamped with difficult memories, mistakes and doubts. But in his mind this was temporary, he could do temporary. But when temporary started to feel less imperative Sam question whether what he stood to gain by staying was worth dealing with old issues he had planned to leave in the past, on a perhaps daily basis.
There just may be some opportunities back home. But it's going to take a big man to take that leap of faith and put his heart on the line. Going for a touchdown with a bunch of big guys blocking the way to the goal post is nothing compared to chasing a dream that he never dared to dream. Jen is way too good for the likes of Sam. But isn't that the way love works. The heart doesn't judge on your past or parentage. If it's real than all bets are off the table as to whether it will work or not. But not trying. Well I don't see Sam throwing in the towel that easy. Shannon Stacey continues the story of this group of friends who somehow manage to find their way back home despite of the many roadblocks. It's a great little series that absolutely reads like independent stories. HOMECOMING reminds me why I rarely if ever pass up anything by Shannon Stacey.
SUMMARY
The New York Times bestselling author of Defending Hearts returns to small-town New Hampshire where a substitute football coach and a guidance counselor tackle love.
They were the golden boys of fall: Stewart Mills High School's legendary championship football team. Fourteen years later, they're back to relive their glory, save the team—and find themselves again . . .
Sam Leavitt has two goals when he returns home to Stewart Mills to fill in for Coach McDonnell: to keep the school from finding a permanent replacement while Coach gets back on his feet, and to reconnect with his mother. As substitute coach for the high school football team, Sam must work hard to keep the boys on track, and that means spending time with the sexy guidance counselor he shared a hot night with months ago.
Jen Cooper knows what she's looking for, and it's not Sam—he wasn't even supposed to come back. She wants a cultured, romantic soul, not some rough-around-the-edges guy with calloused hands—and a hard, muscular body. But seeing him every day forces Jen to question what she really wants out of life. And as Sam begins to deal with his past, Jen discovers there's more to him than she imagined.
---
What do you think about this review?
Comments
No comments posted.

Registered users may leave comments.
Log in or register now!