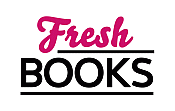 December's Must-Reads: Top Books to Close Out the Year with a Bang
Shannon Stacey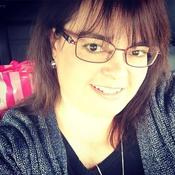 Photo Credit: C L Joseph of NH

Blogging at Fresh Fiction
Shannon Stacey Interview - Cowboy Romances and Character-Driven Stories
April 1, 2022
The hero in your book AN UNEXPECTED COWBOY is, no surprise, a cowboy. What do you Read More...
Shannon Stacey | Author-Reader Match: MORE THAN NEIGHBORS
June 16, 2020
Instead of trying to find your perfect match in a dating app, we bring you the "Author-Reader Match" where we Read More...
Shannon Stacey | ONE CHRISTMAS EVE + a Delicious Recipe!
November 12, 2019
I love the holidays so much. Christmas romance movies. Christmas romance novels. And the food. So much food and, for my family, a lot Read More...
Shannon Stacey | Read an Exclusive Excerpt from CONTROLLED BURN
November 21, 2015
About CONTROLLED BURN Rick Gullotti lives the good life. He fights fires Read More...
Shannon Stacey | Story Idea Fairy
August 20, 2014
One of the most common questions asked of a writer, and one almost guaranteed to trigger that deer in the headlights look, is where she Read More...
Shannon Stacey | Favorite Place in World
December 10, 2011
I'm often asked by people who live in warmer places why I live in New England. Usually the question follows my sharing a photo Read More...
Shannon Stacey | What Does a Romance Do For You?
November 24, 2010
With Thanksgiving right around the corner here in the US and the holiday season upon us, many people are thinking about the things they're Read More...
New York Times and USA TODAY bestselling author Shannon Stacey lives with her husband and two sons in New England, where her two favorite activities are writing stories of happily ever after and riding her four-wheeler. From May to November, the Stacey family spends their weekends on their ATVs, making loads of muddy laundry to keep Shannon busy when she's not at her computer. She prefers writing to laundry, however, and considers herself lucky she got to be an author when she grew up.
Log In to see more information about Shannon Stacey
Log in or register now!
Series
Kowalski Brothers | Kowalskis | Boston Fire | Boys of Fall
Books:
Married by Mistake, December 2023
Mass Market Paperback / e-Book
Her Younger Man, August 2023
Sutton's Place #5
Mass Market Paperback / e-Book
Falling for His Fake Girlfriend, January 2023
Sutton's Place #4
Paperback / e-Book
An Unexpected Cowboy, April 2022
Sutton's Place #2
Mass Market Paperback / e-Book
Her Hometown Man, January 2022
Sutton's Place #1
Mass Market Paperback / e-Book
Their Christmas Baby Contract, November 2020
Blackberry Bay #2
e-Book
More Than Neighbors, June 2020
Blackberry Bay #1
Mass Market Paperback / e-Book
One Christmas Eve, October 2019
Cedar Street #2
e-Book
One Summer Weekend, August 2019
Cedar Street #1
e-Book
Flare Up, February 2019
Mass Market Paperback
Under Control, September 2018
Mass Market Paperback
Hot Response, May 2018
Boston Fire #4
Mass Market Paperback / e-Book
What It Takes: A Kowalski Reunion Novel, March 2017
Mass Market Paperback
Homecoming, September 2016
Boys of Fall #3
Paperback / e-Book
Fully Ignited, March 2016
Boston Fire #3
Paperback / e-Book
Controlled Burn, December 2015
Boston Fire #2
Paperback / e-Book
Defending Hearts, November 2015
Boys of Fall #2
Paperback / e-Book
Heat Exchange, September 2015
Boston Fire #1
Mass Market Paperback / e-Book
Under the Lights, June 2015
Boys of Fall #1
Paperback / e-Book
Her Holiday Man, November 2014
e-Book
Falling for Max, August 2014
Book Nine of The Kowalskis
Paperback / e-Book
No Place to Hide, August 2014
The Devlin Group #4
Paperback / e-Book
Falling For Max, August 2014
The Kowalskis #9
Paperback / e-Book
Taken With You, April 2014
Kowalskis #8
Paperback / e-Book
Snowbound with the CEO, November 2013
e-Book
No Surrender, August 2013
Paperback / e-Book
All He Ever Desired, March 2013
The Kowalskis #2
Paperback / e-Book (reprint)
Be Mine, February 2013
Paperback / e-Book
All He Ever Dreamed, November 2012
The Kowalskis #5
e-Book
All He Ever Desired, October 2012
The Kowalskis #2
e-Book
All He Ever Needed, September 2012
The Kowalskis #4
e-Book
Slow Summer Kisses, June 2012
e-Book
Yours To Keep, March 2012
The Kowalskis
Mass Market Paperback / e-Book (reprint)
Undeniably Yours, February 2012
The Kowalskis #2
Paperback / e-Book (reprint)
Exclusively Yours, January 2012
Kowalski Brothers #1
Paperback / e-Book (reprint)
Mistletoe and Margaritas, December 2011
e-Book
Mistletoe and Margaritas, December 2011
e-Book
Holiday Kisses, December 2011
e-Book
Yours To Keep, June 2011
The Kowalskis #3
e-Book
Naughty and Nice, December 2010
e-Book
Holiday Sparks, December 2010
e-Book
Undeniably Yours, November 2010
e-Book
Exclusively Yours, July 2010
The Kowalskis #1
e-Book
Out of This World Lover, January 2009
Paperback
Talons, January 2007
Trade Size (reprint)
72 Hours, June 2006
e-Book
Forever Again, January 2006
e-Book