"Gripping sci-fi romance"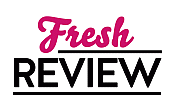 Reviewed by Make Kay
Posted December 27, 2016

SHADES OF HONOR is book two in the Anomaly series by Sandy Williams. Now, I already knew and loved Sandy Williams for her urban fantasy Shadow Reader series, but I squealed long and hard when I read that she was doing a sci-fi romance series. Sci-fi romance is hard to find, and even harder to find done well. Book one, SHADES OF TREASON, captivated me so much that during a vacation week when utterly amazing things were completing for my attention, I really wanted to go back to my room to read more. Fans of Rachel Bach's Paradox series will love these Anomaly books. Fans of strong but mouthy kick-butt fighter female protagonists like Kate Daniels from author Ilona Andrews or Kit Colbana from J.C. Daniels will also gobble these books up like the book candy that they are.
Shades of Honor picks right up where Shades of Treason left off. Readers will be best rewarded by reading this series in order, but believe me, you won't be sorry to get two full books of the awesomeness of Ash and Rip if you haven't already read book one. Ashdyn is a soldier for the Coalition. She's an anomaly -- she's genetically faster, stronger, and much more skilled than a regular human. She's only allowed to serve as an elite soldier because she's been conditioned to blindly follow the direct commands of her fail-safe, Rhys "Rest in Peace" Rykus. Ash calls him Rip. Short for his Coalition-wide nickname of Rest In Peace -- get it?! I love her snark! In book one, SHADES OF TREASON, Ash was attacked by a telepath who killed Ash's teammates, framed her for treason, and telepathically silenced her so she couldn't tell anyone the truth about what happened. Ash managed to avoid getting executed for the murders she didn't commit, and she and Rip took a little intensive R&R where they explored their explosive chemistry.
Now Rip is up for a court martial. He needs to stay away from Ash for his own career and for Ash's safety, but he's taken a new mission where they must live on the same space ship as they work to protect the Coalition. How can Rip avoid Ash and her determination to reconnect with him on an emotional and a very physical level? I adore how Ash is hell bent on getting back together with Rip. I also love how the wonderfully honorable Rip tries to stay away from the very real temptation that Ash represents to him, for her own good, but he can't manage it because he's so drawn to her. They are both such awesome characters- dedicated soldiers with serious competency porn demonstrated here!
There's a good underlying mystery, a lot of action, and metric ton of sexual tension. Shades of Honor is a compelling read with a solid sci-fi base and an added fillip of romance. Can't wait to see where Williams takes this series next. Sci-fi fans, take note. This is an author you will want to follow!
SUMMARY
She won her freedom. Can she win a war?
Commander Rhys Rykus is facing court martial. With his career on the line, he's ordered to keep his distance from the brainwashed Ash and protect her from afar, but sinister elements threaten her safety. He accepts a new mission that puts them on the same warship, knowing it will take all his self-control to fight his feelings for her.
Lieutenant Ramie Ashdyn is no stranger to fighting for her life. Still under the influence of the Coalition's brainwashing, she cares little for her own safety. She merely wants to protect the Coalition... and reconnect with Rykus.
Rykus knows how important Ash is to keeping all of them alive, but the target on her back is enormous. Will the growing threat to the Coalition take down Ash and Rip's only shot at love?
---
What do you think about this review?
Comments
No comments posted.

Registered users may leave comments.
Log in or register now!