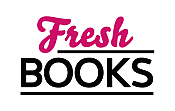 Summer Reads are HOT in July!
"A stupefying thriller that could only come from the brilliant mind of Patricia Cornwell"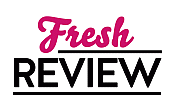 Reviewed by Monique Daoust
Posted November 29, 2016

Dr. Kay Scarpetta soon regretted her decision of walking to the restaurant to meet her husband Benton. Sweating in the sweltering heat of an early September heat wave, Kay is contemplating with dread her sister Dorothy's upcoming visit, as well as what mischief their mother will be up to. More worrisome is the latest in a series of messages from her cyberstalker, Tailend Charlie. Just as Benton and Kay are ready to enjoy their quiet dinner, they are both interrupted by phone calls before the first bite is consumed. Benton, a profiler with the FBI, receives a call from Washington, and Kay is needed for an autopsy. The victim, a young woman seems to have been hit by lightning, which is odd considering there was no storm, but the tempest that is brewing has nothing to do with the weather.
CHAOS is a very disquieting book. The tone is very restrained, the story does not unfold at breakneck speed, and aside from the oppressive heat and family issues, it almost seems like an ordinary day at the office, the Cambridge Forensic Center, for Dr. Scarpetta until little unsettling details begin to creep in. There is a quiet intensity to Ms. Cornwell's writing that compels you to read, then the eeriness sets in; coincidences prove not to be so accidental, and ghosts from the past refuse to go away.
Picking up the latest book from Patricia Cornwell is always a no-brainer for me: Scarpetta is a part of my world, I need to know what's happening in her life and that of her niece Lucy's; and listen to the verbal skirmishes with her friend and sometimes nemesis, Pete Marino. Scarpetta is a flawless character, and a flawed human being, and that is why I like her; she's brilliant, sometimes unlikeable, and in the case with CHAOS, she's hot, hungry, disheveled, and she's not happy about it, but she will not give up, and I would not like Kay to be otherwise.
CHAOS shows another facet of Scarpetta, and of Patricia Cornwell. Dr. Scarpetta is a gifted scientist, and Ms. Cornwell is even more brilliant than her literary somewhat alter ego, because it is Ms. Cornwell who thinks up those ingenious, inventive stories, and in CHAOS' case, brings us up-to-date with startling scientific inventions. With CHAOS, once again Patricia Cornwell mesmerizes with her astounding scientific knowledge, her keen ear for dialogue and the human psyche, all woven together flawlessly to give us a novel with an intricate plot and hold the reader's attention until the very last words.
Learn more about Chaos
SUMMARY
In the quiet of twilight, on an early autumn day, twenty-six-year-old Elisa Vandersteel is killed while riding her bicycle along the Charles River. It appears she was struck by lightning—except the weather is perfectly clear with not a cloud in sight. Dr. Kay Scarpetta, the Cambridge Forensic Center's director and chief, decides at the scene that this is no accidental Act of God.
Her investigation becomes complicated when she begins receiving a flurry of bizarre poems from an anonymous cyberbully who calls himself Tailend Charlie. Though subsequent lab results support Scarpetta's conclusions, the threatening messages don't stop. When the tenth poem arrives exactly twenty-four hours after Elisa's death, Scarpetta begins to suspect the harasser is involved, and sounds the alarm to her investigative partner Pete Marino and her husband, FBI analyst Benton Wesley.
She also enlists the help of her niece Lucy. But to Scarpetta's surprise, tracking the slippery Tailend Charlie is nearly impossible, even for someone as brilliant as her niece. Also, Lucy can't explain how this anonymous nemesis could have access to private information. To make matters worse, a venomous media is whipping the public into a frenzy, questioning the seasoned forensics chief's judgment and "a quack cause of death on a par with spontaneous combustion."
---
What do you think about this review?
Comments
1 comment posted.
Re: A stupefying thriller that could only come from the brilliant mind of Patricia Cornwell

great
(Rohan Sharma 5:57am December 10, 2016)
Registered users may leave comments.
Log in or register now!