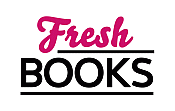 Great Summer reading - June releases
Patricia Cornwell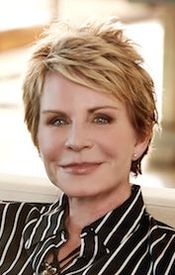 "It is important to me to live in the world I write about," says Patricia Cornwell. "If I want a character to do or know something, I want to do or know the same thing." The award-winning former crime reporter for the Charlotte Observer spent six years working for the Virginia Chief Medical Examiner's Office and as a volunteer police officer before she wrote her first Dr. Kay Scarpetta novel, Postmortem. It received outstanding international acclaim and made her the only author ever to win five major mystery awards in a single year on both sides of the Atlantic for a first novel. Eleven subsequent Scarpetta novels became international bestsellers, together with Food to Die For and Portrait of a Killer: Jack the Ripper- Case Closed. She is a graduate of Davidson College in North Carolina and she is also the author of three police procedural novels and A Time for Remembering, the biography of Ruth Graham, wife of the evangelist. She supports several institutions that are concerned with forensic research, victims' support, and animal rescue.
Log In to see more information about Patricia Cornwell
Log in or register now!
Series
Kay Scarpetta
Books:
Livid, June 2023
Kay Scarpetta Series #26
Paperback / e-Book
Livid, November 2022
Hardcover / e-Book
Autopsy, October 2022
Kay Scarpetta Series #25
Paperback / e-Book
Autopsy, October 2022
Kay Scarpetta Series #25
Hardcover / e-Book
Spin, July 2021
Captain Chase #2
Trade Size / e-Book
Flesh and Blood, March 2021
Kay Scarpetta #22
Mass Market Paperback / e-Book
Spin, January 2021
Captain Chase #2
Hardcover / e-Book
Body of Evidence, December 2020
Kay Scarpetta Series #2
Mass Market Paperback / e-Book
Chaos, July 2017
Mass Market Paperback
Ripper, March 2017
Hardcover / e-Book
Depraved Heart, January 2017
Paperback
Chaos, November 2016
Scarpetta #24
Hardcover / e-Book
Flesh and Blood, January 2016
Scarpetta Mystery #22
Paperback (reprint)
Depraved Heart, November 2015
Kay Scarpetta #23
Hardcover / e-Book
Flesh and Blood, November 2014
Kay Scarpetta #22
Hardcover / e-Book
Dust, November 2013
Kay Scarpetta #21
Hardcover / e-Book
Cruel and Unusual, August 2013
Paperback
The Bone Bed, October 2012
Kay Scarpetta Series #20
Hardcover / e-Book
Red Mist, September 2012
Kay Scarpetta Series #19
Paperback / e-Book (reprint)
Trace, July 2012
Kay Scarpetta Series #13
Paperback / e-Book (reprint)
Red Mist, December 2011
Kay Scarpetta # 19
Hardcover / e-Book
Port Mortuary, November 2010
Scarpetta
Hardcover / e-Book
The Scarpetta Factor, November 2009
Kay Scarpetta #17
Hardcover / e-Book
Scarpetta, December 2008
Kay Scarpetta #16
Hardcover / e-Book
The Front, May 2008
Hardcover / e-Book
At Risk, April 2007
Paperback (reprint)
Cause of Death, January 2007
Kay Scarpetta #7
Paperback / e-Book (reprint)
Book of the Dead, November 2006
Kay Scarpetta #15
Hardcover / e-Book
Predator, October 2006
Kay Scarpetta #14
Tall / e-Book (reprint)
At Risk, May 2006
Hardcover
Cruel and Unusual, November 2005
Kay Scarpetta #4
Paperback (reprint)
Predator, October 2005
Kay Scarpetta #14
Hardcover / e-Book
From Potter's Field, September 2005
Kay Scarpetta #6
Paperback (reprint)
Trace, July 2005
Kay Scarpetta #13
Paperback / e-Book (reprint)
All That Remains, March 2005
Kay Scarpetta #3
Paperback (reprint)
Body of Evidence, December 2004
Kay Scarpetta #2
Paperback (reprint)
Blow Fly, September 2004
Kay Scarpetta #12
Paperback
Trace, August 2004
Kay Scarpetta #13
Hardcover / e-Book
Postmortem, December 2003
Kay Scarpetta #1
Paperback / e-Book (reprint)
The Last Precinct, July 2001
Kay Scarpetta #11
Paperback (reprint)
Black Notice, August 2000
Kay Scarpetta #10
Paperback (reprint)
Point of Origin, August 1999
Kay Scarpetta #9
Paperback (reprint)
Unnatural Exposure, July 1998
Kay Scarpetta #8
Paperback (reprint)
Cause Of Death B000QFCFI4, July 1996
Hardcover
Body Farm, September 1994
Kay Scarpetta #5
Hardcover / e-Book
Postmortem, November 0000
Mass Market Paperback