"This book hits all the right Christmas feelings."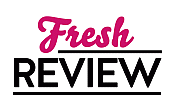 Reviewed by Annetta Sweetko
Posted November 25, 2016

This is a book filled with the spirit of Christmas and some really big surprises. When planning to celebrate A VERY JAGUAR CHRISTMAS Guardian Demetria MacFarlane and JAG agent Everett Anderson come across something that sends their world into a bit of a tailspin. There is a lost little boy and he has definitely shifted into a wolf. There are real live werewolves living among them.
Everett is a little worried about working with Demetria simply because he has always had feelings for her but so had his best friend, Matt, and Everett had been the one to tell her he had died on a rescue mission. But if fate is going to hand him this opportunity he can't let it pass by ... he wants Demetria wrapped up and under his tree and this is his chance.
Author Terry Spear gives readers the perfect mix ... jaguars, wolves, Christmas then add in a bit of happily ever after and you have A VERY JAGUAR CHRISTMAS. I love everything that Ms. Spear offers but this one brings her worlds together. Strange how the jaguar shifters and the wolf shifters didn't know the other existed until this Christmas story and it certainly added a lot of drama. It also gave the perfect opening to Everett who has been in love with Demetria forever, but worried that she saw him as the man who lost her her lover. Demetria has always been close to Everett's sister, Tammy and has secretly been in love with Everett but because of Matt and Everett withdrawing she thought he didn't care. Men ... or should I say alpha shifters! Corey, the little wolf shifter is adorable and brought out the kid in everyone he was near. There is also a little bit of a side story that begins this book, concerning one of the teenage shifters, that will bring out a protective streak in the reader, but you have to read the book to know what I mean.
If you want to spend Christmas with hunky alpha jaguar, his equally gorgeous partner, a cute kid who's a big surprise, adventure, love and a few good steamy moments, while adding in the Christmas spirit then A VERY JAGUAR CHRISTMAS is the perfect read.
SUMMARY
There are all kinds of surprises under the mistletoe!
As a protector of all jaguar-kind, Guardian agent Demetria MacFarlane isn't surprised to get a call near Christmas-but when she's sent to protect a cub whose species she didn't even know existed, her holiday season gets complicated. And it doesn't help that her partner is a distraction of the hottest kind.
Hotshot JAG agent Everett Anderson can handle dangerous poachers and wildlife traffickers, no problem...but kids? Everett fears he'll be stuck cub-sitting under the Christmas tree, but working with one sexy Guardian she-cat may be the best present he's ever gotten.
---
What do you think about this review?
Comments
No comments posted.

Registered users may leave comments.
Log in or register now!