"An awesome gathering of four great stories to delight the heart of Amish fans!"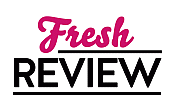 Reviewed by Audrey Lawrence
Posted October 12, 2016

Autumn in North America is certainly a season of bountiful harvesting and one of the most rewarding is AN AMISH HARVEST! I have never read an Amish story I didn't enjoy and this one definitely does not disappoint! I am sure readers and fans of Amish stories will find that this lovely collection of four novellas from these wonderful and highly regarded authors of Amish books will definitely bring the fall season to new life for them.
All four stories are diverse in age groups, characters and perspectives; yet, all are wonderfully complementary with the others, so they form a lovely bouquet of related themes of hope, inspiration and love that will long linger in your thoughts.
The first story, UNDER A HARVEST MOON by Beth Wiseman tells the story of a young pregnant widow still reeling from a relationship where she had to "walk on eggshells" or face her husband's anger. Brock get recommended to help her do the harvest and has his own past. Will God allow this unlikely pair to trust again?
LOVE AND BUGGY RIDES by Amy Clipston sends us clip- clopping down the lane to find out what happens to the buggy driver in an Amish community in Lancaster County. Janie Lantz is shocked by what she sees happen and wants to help; yet, is caught by family loyalty. As your heart goes out to her struggle, you will be well surprised by how things turn out when she does or does not do what she is expected to do.
A QUIET LOVE by Kathleen Fuller then takes us to an Amish community in Ohio where two brothers have different views on staying connected to their Amish upbringing. Amos Mullet had lived a long time without his mother and now feels that he would never have a wife who would love him as much as his brother's new wife loves him. Almost forced to go to visit other family in Ohio, the painfully shy and nervous Dinah frets about how people will receive her. She feels much safer with her books than talking to people. Will it take a miracle to harvest some love in this situation?
Bringing the gavel down on this awesome collection is Vannetta Chapman's MISCHIEF IN THE AUTUMN AIR. Some things are just not right at the auction house in Shipshewana, Indiana. Martha Beiler may be a short and stocky widow, but she is sharp with numbers and wants to call the police. Eli, her tall and thin boss, is cantankerous at times, but he doesn't want to do that just yet. Can they solve this mysterious situation before it gets out of hand? Will the clues they follow also lead them down a different path they never thought they would take?
Personally, I cannot thank these terrific storytellers, Beth Wiseman, Amy Clipston, Vannetta Chapman and Kathleen Fuller, enough for their wunderbaar collaboration to write and develop AN AMISH HARVEST which is sure to be a cherished classic. Each story is filled with strong and vivid characters that instantly capture your attention and your heart. I am particularly enchanted with the diversity and blending of inspiring themes of love and truth and the discernment needed to find God's will. Glossary and discussion questions are also included.
From my experience, I would fully recommend AN AMISH HARVEST as it is totally captivating from beginning to end. This terrific collection is also a very "gut" opportunity to check out the authors' style and perhaps read their other books if you are not already familiar with their Amish stories. Their regular fans are sure to enjoy the wonderful stories nicely gathered in AN AMISH HARVEST. Enjoy with delight!
SUMMARY
Faith, hope, and love remain forever in season in this collection of four richly absorbing novellas set amidst the wonder of an Amish autumn.
Under the Harvest Moon, by Beth Wiseman
When Naomi Dienner is suddenly widowed, she never expects to find love again . . . until she meets Brock Mulligan, an English family friend hired at harvest time. As a sinister presence begins to threaten Naomi, Brock seeks to prove himself trustworthy while struggling with growing feelings for Naomi and her children. Will God open Naomi's heart—and give Brock his own second chance at love?
Love and Buggy Rides, by Amy Clipston
Janie Lantz is a cashier at Lancaster Souvenirs and Buggy Rides, where Jonathan Stoltfuz is a buggy driver. A frightening accident brings Janie and Jonathan together in a blossoming friendship, yet daunting obstacles stand between them and something deeper. Can love kindle into flames that burn away fear and regret—and lead them to a life together?
Mischief in the Autumn Air, by Vannetta Chapman
When items start going above market value at his auction house, Eli Wittmer is first thrilled, and then puzzled. But when the house is broken into, Eli and his new bookkeeper, Martha Beiler track down a trail of clues. Will they solve the mystery before the fall festival ends—and discover an unexpected new love?
A Quiet Love, by Kathleen Fuller
Dinah Hochstetler, quiet and bookish, longs for marriage but hides in her shyness. Amos Mullett, a simple farmer, knows he's different but aches for a loving wife. As Dinah and Amos navigate a budding romance, will the power of love—and the blessing of God—be enough to overcome their doubters?
---
What do you think about this review?
Comments
No comments posted.

Registered users may leave comments.
Log in or register now!