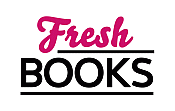 New Year, New Books in January
Vannetta Chapman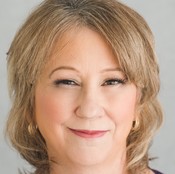 Blogging at Fresh Fiction
Vannetta Chapman | Seven Steps to Writing a Mystery
February 19, 2016
My recent release, Love In Store, appears in the collection AN AMISH MARKET Read More...
Vannetta Chapman | Top 5 Ingredients for a Cozy Mystery
June 12, 2015
1. A nosy sleuth. Let's face it, these people do poke around in other people's business. Yes, there are good reasons Read More...
Vannetta Chapman has published over one hundred articles in Christian family magazines. She discovered her love for the Amish while researching her grandfather's birthplace in Albion, Pennsylvania. Vannetta is a multi-award winning member of Romance Writers of America and holds a B.A. and M.A. in English. She currently teaches in the Texas hill country, where she lives with her husband.
Log In to see more information about Vannetta Chapman
Log in or register now!
Series
Quilts of Love | Amish Village | Plain and Simple Miracles | The Remnant | Amish Bishop Mystery | Shipshewana Amish Mystery | Indiana Amish Brides
Books:
Her Amish Adversary, February 2023
Mass Market Paperback / e-Book
A Chance to Heal, July 2022
Mass Market Paperback / e-Book
The Amish Twins Next Door, May 2022
Indiana Amish Brides # 9
Paperback / e-Book
An Amish Baby for Christmas, November 2021
Indiana Amish Brides #8
Mass Market Paperback / e-Book
The Amish Christmas Secret and The Amish Widow's Christmas Hope, November 2021
Mass Market Paperback / e-Book
The Baby Next Door, April 2021
Indiana Amish Brides #7
Mass Market Paperback / e-Book
An Unlikely Amish Match and An Amish Arrangement, March 2021
Mass Market Paperback / e-Book
An Amish Winter, January 2021
Paperback / e-Book
The Amish Christmas Secret, October 2020
Indiana Amish Brides #6
e-Book
The Amish Christmas Matchmaker and Amish Christmas Secrets, October 2020
Mass Market Paperback / e-Book
A Perfect Amish Match and Amish Haven, June 2020
Mass Market Paperback / e-Book (reprint)
An Amish Picnic, March 2020
Paperback / e-Book
An Unlikely Amish Match, February 2020
Indiana Amish Brides #5
Paperback / e-Book
The Amish Christmas Matchmaker, October 2019
Indiana Amish Brides #4
Paperback / e-Book
Material Witness, July 2018
Paperback / e-Book (reprint)
A Perfect Square, May 2018
Shipshewana Amish Mystery #2
Paperback / e-Book
An Amish Cradle, May 2018
Mass Market Paperback / e-Book
An Amish Table, May 2018
Mass Market Paperback / e-Book
An Amish Spring, March 2018
Mass Market Paperback / e-Book
Falling to Pieces, March 2018
A Shipshewana Amish Mystery #1
Paperback / e-Book
Who the Bishop Knows, March 2018
Amish Bishop Mysteries #3
Trade Size / e-Book
When the Bishop Needs an Alibi, September 2017
Amish Bishop Mysteries #2
Trade Size / e-Book
Light of Dawn, July 2017
The Remnant #3
Hardcover / e-Book
What the Bishop Saw, May 2017
Amish Bishop Mysteries #1
Trade Size / e-Book
Raging Storm, February 2017
The Remnant #2
Hardcover / e-Book
Sarah's Orphans, September 2016
Plain and Simple Miracles #3
Paperback / e-Book
An Amish Harvest, August 2016
Paperback / e-Book
Deep Shadows, July 2016
The Remnant #1
Paperback / e-Book
Joshua's Mission, February 2016
Plain and Simple Miracles #2
Paperback / e-Book
An Amish Market, February 2016
Paperback / e-Book
Anna's Healing, October 2015
Plain and Simple Miracles #1
Paperback / e-Book
Murder Freshly Baked, June 2015
Amish Village #3
Paperback / e-Book
Murder Tightly Knit, January 2015
Amish Village Mystery #2
Paperback / e-Book
Murder Simply Brewed, April 2014
Amish Village #1
Paperback / e-Book
An Amish Garden, March 2014
Paperback / e-Book
Christmas Quilt, October 2013
Quilts of Love #11
Paperback / e-Book
A Wedding for Julia, July 2013
Pebble Creek Amish Series
Trade Size
A Home For Lydia, February 2013
Paperback / e-Book
A Promise For Miriam, July 2012
Pebble Creek Amish #1
Paperback / e-Book
The Perfect Square, April 2012
Paperback / e-Book
Falling to Pieces, October 2011
Paperback
A Simple Amish Christmas, October 2010
Paperback

Videos