"A dead body, numerous suspicious fires and a missing man; what else can go wrong in this small town?"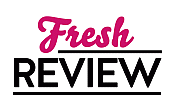 Reviewed by Rosie Bindra
Posted September 26, 2016

When Ellie Price's dad disappears, the city girl will do anything to find him and get him the help he needs, even hike through the Colorado Rockies. Arriving in Simpson, Colorado, woefully unprepared for the harsh winter conditions, Ellie is determined to find a guide who's willing to take an untrained hiker though the snowie mountains to the cabin where her dad is hiding. Especially if that guide turns out to be a non-talking, grunting mountain man that Ellie can't keep thinking about.
Reclusive loner George Holloway is the best survival expert on the Search and Rescue team and Ellie's only hope in finding her dad. Though George isn't interested in taking a city girl into the mountains, he finds he can't say no to Ellie. As George and Ellie make their way through the Rockies, they discover the wilderness and all it's elements aren't the only dangers they have to be mindful of. Being stalked by the very person who's after her dad, George and Ellie are going to have to outsmart a killer if they plan on coming out of this rescue mission alive.
I am loving Katie Ruggle's debut series and the third book, GONE TOO DEEP, is just pulling me in deeper. Having grown a bit weary with the romantic suspense genre, Ruggle has sucked me back in with her stellar writing and intriguing plot. There's action, suspense, drama, romance, danger; everything you could ask for and more. I highly recommend that you read this series in order because there is an ongoing murder/arson thread that spans through all the books.
My only real qualm with the story is that I wish there was a bit more character development and the scene where Ellie is attacked in her hotel room. Instead of reporting it or telling anyone about it, she decides to just change rooms and figures that will take care of things. She even ends up sharing a dinner table with her attacker and others later on in the book. I just felt that whole thread with the local creepy bad guy (a character we've never met before in the previous books) was forced, put in just to further the story along.
Having said that, everything else about this series is amazing. I cannot read these books fast enough. For those who have read the previous books, the cliffhanger ending in GONE TOO DEEP will either confirm your suspicions or completely shock you. I was a bit of both. I had that thought but was convinced I was wrong. Waiting for the next book to see what happens is going to be pure torture. Is it October yet?
SUMMARY
In the remote Rocky Mountains, lives depend on the Search & Rescue brotherhood. But in a place this far off the map, trust is hard to come by and secrets can be murder...
George Holloway has spent his life alone, exploring the treacherous beauty of the Colorado Rockies. He's the best survival expert Search and Rescue has, which makes him the obvious choice to lead Ellie Price through deadly terrain to find her missing father. There's just one problem-Ellie's everything George isn't. She's a city girl, charming, gregarious, delicate, small. And when she looks up at him with those big, dark eyes, he swears he would tear the world apart to keep her safe.
With a killer on the loose, he may have no choice.
Ellie's determined to find her father no matter the cost. But as she and her gorgeous mountain of a guide fight their way through an unforgiving wilderness, they find themselves in the crosshairs of a dangerous man in search of revenge. And they are now his prey...
---
What do you think about this review?
Comments
No comments posted.

Registered users may leave comments.
Log in or register now!