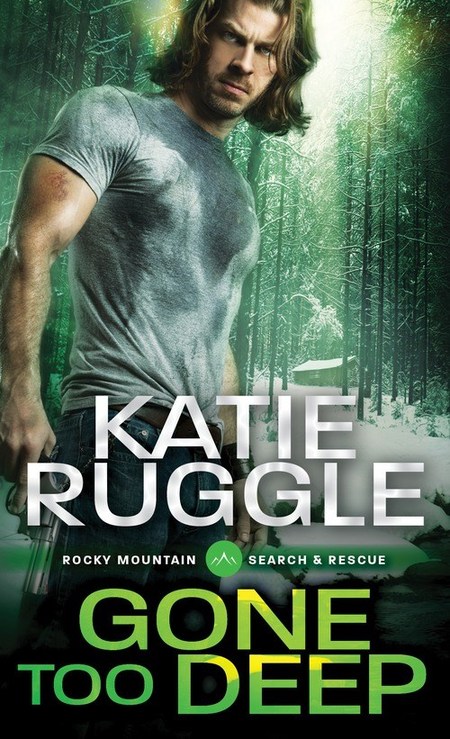 Purchase
Rocky Mountain Search and Rescue #3
Sourcebooks
August 2016
On Sale: August 1, 2016
Featuring: George Holloway; Ellie Price
448 pages
ISBN: 1492628239
EAN: 9781492628231
Kindle: B01BX1PIOW
Paperback / e-Book
Add to Wish List

In the remote Rocky Mountains, lives depend on the Search & Rescue brotherhood. But in a place this far off the map, trust is hard to come by and secrets can be murder...
George Holloway has spent his life alone, exploring the treacherous beauty of the Colorado Rockies. He's the best survival expert Search and Rescue has, which makes him the obvious choice to lead Ellie Price through deadly terrain to find her missing father. There's just one problem-Ellie's everything George isn't. She's a city girl, charming, gregarious, delicate, small. And when she looks up at him with those big, dark eyes, he swears he would tear the world apart to keep her safe.
With a killer on the loose, he may have no choice.
Ellie's determined to find her father no matter the cost. But as she and her gorgeous mountain of a guide fight their way through an unforgiving wilderness, they find themselves in the crosshairs of a dangerous man in search of revenge. And they are now his prey...
Rocky Mountain Search and Rescue
Comments
19 comments posted.
Re: Gone Too Deep

Wow. Not a lot of books has that I've read has that switched
role before. But it sure makes it interesting. Also, the
traits that were mentioned about George makes me want to read
more about him. Definitely makes me want to "love George" of
this series.
(Ela Raymundo 4:46pm August 3, 2016)
Ooh you have me very curious about George and his story!
(Colleen Conklin 7:11pm August 3, 2016)
Oh I love the cover and I'm already in love with George!!! Thanks for the great giveaway!!
(Bonnie Capuano 10:55am August 4, 2016)
Gone too Deep sounds:Awesome! There aren't many romance novels
where the H falls under your #2 characteristic. Usually you see him as this
wordly alpha, so for that reason alone, this novel is sure to intrigue and
captivate.
(Susan Sigler 1:53pm August 4, 2016)
Love this kind of book,thank you.
(Marsha Baurns 3:52pm August 4, 2016)
I think they are all great reasons, but I would have to say that #1 is probably
the best reason of them all. Also, I wanted to note that I haven't actually read
a book yet where #2 is true. If I have ever read, it was always the female, not
the male, so I think this would be interesting to check out.
(Lily Shah 4:46pm August 4, 2016)
Love all those reasons and that cover isn't too bad to look
at, really like reason #4, a willingness to chance, if that
isn't available there is not much else to happen.
(Kelly Holt 8:58pm August 4, 2016)
I love when the Hero has saved himself for his true love.
(Terrill Rosado 12:29pm August 5, 2016)
They are all wonderful reasons to care for someone. There is a solidity about
him, a reliability, an honesty. What more could anyone want in someone they
love.
(Patricia Barraclough 12:50pm August 5, 2016)
Well, I'm in love with George already . He sounds terrific .I would love to learn more about George . I believe I could stay up all night with him . Thanks for this chance to win .
(Joan Thrasher 9:49am August 5, 2016)
Willingness to change!
(Kathleen Bylsma 1:59pm August 5, 2016)
wow -- what a switch - a shy man. would love to watch him
'unfold and bloom'
(Sandy Haber 3:02pm August 5, 2016)
I immediately put this book on my TBR list and I love the cover!! Thanks
(Bonnie Capuano 10:38am August 6, 2016)
I think those are excellent reasons to love George!
(Diane Sallans 9:06pm August 6, 2016)
How can anyone not love George with those five reasons. He's the strong, silent type and he's willing to change for the right reason.
(Kai Wong 11:02pm August 6, 2016)
George sounds very interesting and I can't wait to read about him!!
(Bonnie Capuano 8:24am August 8, 2016)
All of these make George a unique hero. Ellie is very fortunate to have found him. I just hope she appreciates the love he has for her and doesn't take advantage of him.
(Anna Speed 12:06pm August 8, 2016)
This books sounds very interesting! I love protectors no
matter how reluctant they are. :)
(Sharon Shearouse 1:54pm August 8, 2016)
Sounds awesome. I can relate to the dislike of cities.
(Laura Gullickson 10:45pm August 8, 2016)
Registered users may leave comments.
Log in or register now!