Katie Ruggle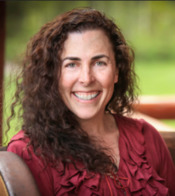 Blogging at Fresh Fiction
Katie Ruggle | Exclusive Interview: RISK IT ALL + Giveaway!
December 30, 2019
Welcome back to Fresh Fiction, Katie! Can you tell us a little bit about yourself and your latest novel, Read More...
Katie Ruggle | Exclusive Excerpt: IN HER SIGHTS
March 25, 2019
A knock on the door interrupted Molly's perusal of the Colorado criminal statutes. Completely caught up in the sentencing guidelines that may be her Read More...
Katie Ruggle | Exclusive Excerpt: Rocky Mountain Cowboy Christmas
September 25, 2018
Rocky Mountain Cowboy Christmas;Â Book 1 in the Rocky Mountain Cowboys series Exclusive Excerpt Read More...
Katie Ruggle | Five of My Favorite (Not So Typical) Heroic Traits
February 9, 2018
He doesn't always have to be the hero. I love when the hero's there Read More...
Top Five Reasons Romance Books Are the Very Best
September 12, 2017
The Delicious Heroes. Whether grouchy or funny, tough or sweet, romance heroes are the swooniest. Since my Read More...
Katie Ruggle | People's Top Five Reactions When They Learn I'm a Writer
October 4, 2016
Don't write about me! When I say the words, "I'm an Read More...
Katie Ruggle | Top Five Reasons I love George (the Hero of Gone Too Deep)
August 3, 2016
He's quiet. My other characters made things (relatively) easy Read More...
Katie Ruggle | Five Ways I Pretend I'm Not Procrastinating When I Should Be Writing
June 15, 2016
Research! For research purposes, I type "best fuel to use in an improvised explosive" into the browser search Read More...
Katie Ruggle | 5 Ingenious Ways to Give An Editor Reasons to Drink
April 20, 2016
Top Five Ways I Drive My Editor to Drink Describe the crime-scene stuff in my books Read More...
Pseudonym: Katie Allen.

A fan of the old adage "write what you know", Katie Ruggle lived in an off-grid, solar- and wind-powered house in the Rocky Mountains until her family lured her back to Minnesota. When she's not writing, Katie rides horses, shoots guns (not while riding, although that would be awesome), cross-country skis (badly) and travels to warm places where she can scuba dive. A graduate of the Police Academy, Katie received her ice-rescue certification and can attest that the reservoirs in the Colorado mountains really are that cold. A fan of anything that makes her feel like a bad-ass, she has trained in Krav Maga, boxing and gymnastics.
Log In to see more information about Katie Ruggle
Log in or register now!
Series
Rocky Mountain Search and Rescue | Rocky Mountain K9 Unit | Rocky Mountain Bounty Hunters
Books:
Risk It All, January 2020
Rocky Mountain Bounty Hunters #2
Mass Market Paperback / e-Book
In Her Sights, April 2019
Rocky Mountain Bounty Hunters #1
Mass Market Paperback / e-Book
Rocky Mountain Cowboy Christmas, October 2018
Mass Market Paperback / e-Book
Through the Fire, August 2018
Rocky Mountain K9 Unit #4
Mass Market Paperback / e-Book
Survive the Night, February 2018
Rocky Mountain K9 Unit #3
Mass Market Paperback / e-Book
On the Chase, September 2017
Rocky Mountain K9 Unit
Mass Market Paperback / e-Book
Run to Ground, June 2017
Rocky Mountain K9 Unit #1
Mass Market Paperback / e-Book
In Safe Hands, October 2016
Rocky Mountain Search & Rescue #4
Mass Market Paperback / e-Book
Gone Too Deep, August 2016
Rocky Mountain Search and Rescue #3
Paperback / e-Book
Fan The Flames, June 2016
Search and Rescue #2
Paperback / e-Book
Hold Your Breath, April 2016
Search and Rescue #1
Paperback / e-Book