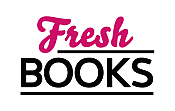 Best August Reads!
"Outfoxed sparkles!"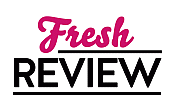 Reviewed by Patricia (Pat) Pascale
Posted September 6, 2016

In OUTFOXED New Jersey Defense Attorney Andy Carpenter is going to prison. Not for a crime but for a new program called Prison Pals. This program gives inmates a chance to help train rescue dogs to become more adoptable while giving them love and attention. Andy is passionate about dogs and is founder of the Tara Foundation, named after "the best dog in the world", and is a dog rescue organization. He inherited a fortune and prefers to work with dogs rather than with the law. One of Andy's clients, Brian Atkins, has been working with an adorable fox terrier named Boomer. How special they are together! Andy is convinced when Brian is paroled after serving three years for fraud in Starlight, the tech company he started he should adopt Boomer.
That changes the next day when Brian escapes with Boomer and is seen at the scene of two brutal murders; his wife, Denise and his ex-boss, Gerald Wright. When Brian is arrested, he pleads innocent and seeks Andy's help. As Andy begins to investigate, he and his family are threatened by Mafia Chieftain Dominick Petrone. Petrone's business model is fear, intimidation, and murder and the cops are anxious to prosecute him. Time for the team to get to work and put Petrone away and free Brian. Go team Go.
His team consists of Sam, his accountant and hacker extraordinaire, Hike, another attorney who is depressive and a downer but smart, Marcus, who can scare you to death with a look and who is a PI and protector that Andy says, "I would be comfortable facing a Russian tank division with Marcus alongside me." His wife, Laurie, an ex-cop, and Edna, the crossword specialist who is often secretary in name only. This is a double murder with ties to the internet, gambling, porn, drugs and money, lots of money. Many bloody killings begin to pile up. Time for justice.
When it is time for trial, presiding Judge Henry Henderson, aka Hatchet and prosecutor, Norman Trell, an ambitious up- and-comer, have Andy and his team almost "down for the count." When an unexpected witness comes forward, Andy begins to put the pieces together. Andy is hilarious, his antics and sarcasm have me laughing out loud. Boomer is the icing on the cake in the finale. As usual David Rosenfelt does what he does best: tell a GREAT story, with a cast of characters you will find hard not to root for. You did it again, David. Thank you and I look forward to #15, coming soon I hope.
Learn more about Outfoxed
SUMMARY
The next novel in David Rosenfelt's clever, humorous mystery series featuring lawyer Andy Carpenter and his faithful dog, Tara.
Defense lawyer Andy Carpenter spends as much time as he can working on his true passion, the Tara Foundation, the dog rescue organization he runs. Lately, Andy has been especially involved in a county prison program where inmates help train dogs the Tara Foundation has rescued to make them more adoptable, benefiting both the dogs and the prisoners.
One of the prisoners Andy has been working with is Brian Atkins, who has 18 months left on a 5-year term for fraud. Brian has been helping to train Boomer, an adorable fox terrier the Tara Foundation rescued from a neglectful owner. Brian and Boomer are clearly a terrific match. In fact, Andy hopes that Brian will adopt Boomer himself, once his sentence is up. But one day, Andy arrives at the prison to discover that Brian has used Boomer to make an ingenious escape, and man and dog are both in the wind.
The next day, the man on whose testimony Brian was convicted is found murdered. Brian is caught and arrested for the crime, though he forcefully protests his innocence. Suddenly, Andy finds himself with a new client in Brian and a new dog in Boomer. And as he starts to dig deeper into the murder and the events leading up to it, Andy realizes he might be putting them all in far more danger than anyone had realized.
---
What do you think about this review?
Comments
No comments posted.

Registered users may leave comments.
Log in or register now!